LeToya Luckett Talks LeTavia Roberson on R&B Divas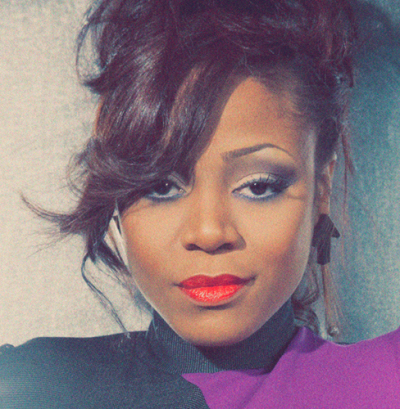 LeToya Luckett is speaking about her former Destiny's Child group member LaTavia Roberson's behavior on the TVOne series, "R&B Divas."
Luckett, 33, and Roberson, 32, were both original group members in the 1990s R&B group before being replaced by the likes of Michelle Williams. While Luckett and Roberson remain close friends, the former admits she is curious to see how the latter will act as a new member on the TVOne reality television series.
"I'm so interested to see LaTavia's behavior, because she is so funny and she doesn't care, " Luckett told HipHollywood.com recently. "But that's my sister so I can't wait to see how this (is) going to play out."
Roberson gave fans of the show a glimpse of what they can expect from her.
"People will see me just being me," she told TVOne. "I am sweet but I am also someone who's capable of standing her ground. You'll see."
Last year Roberson, the Grammy Award winning singer-songwriter, spoke about how God brought her a new opportunity in the form of "R&B Divas: Atlanta."
"The opportunity came to me so organically. There were so many green lights," Roberson previously told S2S Magazine of her new TV One reality television show. "I just felt like it was a God thing. It just felt right for me."
The singer previously told S2S magazine about other things that she has in the works, including penning a book.
"I've heard things about me and I've heard rumors about myself. I do not mind being someone who will open up my life to any fans that I have about where I've really been," she told S2S magazine. "I'd rather they get it from the horse's mouth."
On the premiere of the third season of "R&B Divas," Roberson spoke about sharing her experiences to help others.
"The things God has allowed me to go through weren't about me or for me to just keep to myself. I'm supposed to share it," she said. "I have a platform and have gone through these experiences because someone, somewhere needs to hear it. I don't have a problem being transparent and sharing the good, the bad and the ugly."