LeToya Luckett-Walker's Trust In God Grew After Step-Daughter's Name Is on Vision Board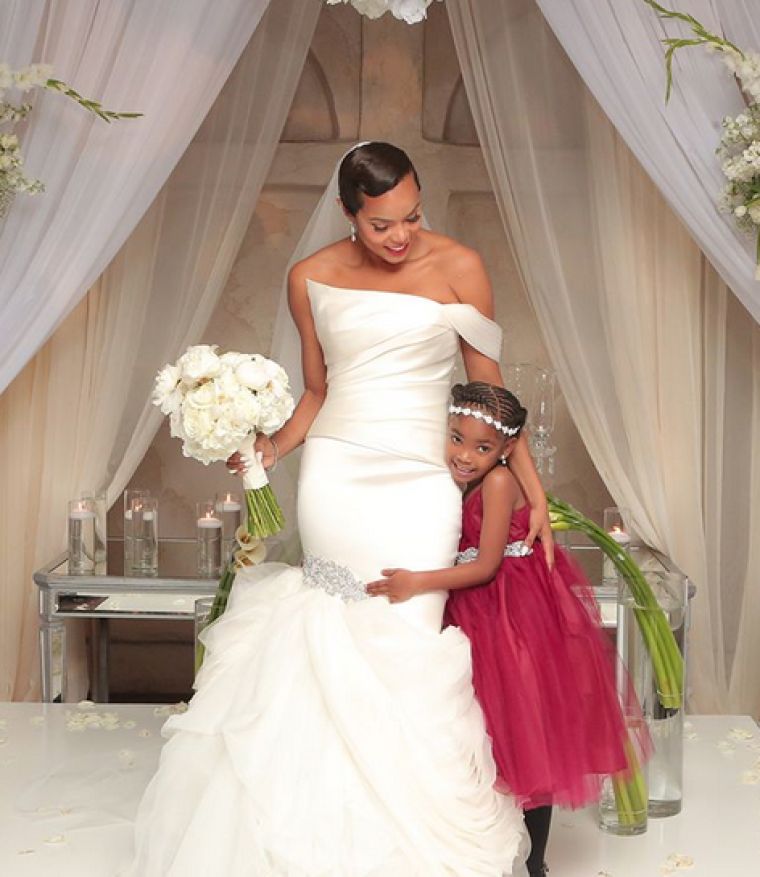 LeToya Luckett-Walker says her stepdaughter, Madison, is proof that God heard the desires of her heart.
Luckett-Walker, the 36-year-old singer who rose to fame as a member of the '90s girl group Destiny's Child, married Madison's father, Texas entrepreneur Tommicus Walker, last month. Before meeting him, the singer and actress said she longed for a daughter and put the name Madison on a vision board.
In a heartfelt Instagram message dedicated to her 6-year-old stepdaughter on her birthday, Luckett-Walker honored God for delivering her dream family.
"Funny thing is my closest family and friends know that I've always dreamed of having a little girl and naming her Madison! I have the vision board to prove it. And when your dad revealed your name in one of our first conversations, it almost brought me to tears because I knew God heard me, and that He has a sense of humor. This has taught me to trust Him even more," Luckett-Walker wrote. "Madison, You've made me a better woman and I'm grateful to God for that. As God holds my hand through this new adventure, I'll hold your little hand tighter in mine."
Luckett-Walker, who calls herself "Ma Toy" for Madison, vowed to help the young girl keep God first in her life.
"I'm blessed I get to spend the rest of my life watching you grow into a beautiful woman. I know God has great things for you and I will be there to love you through it all," she wrote. "I will consistently remind you to keep God first, that there is power in prayer, that you can do ANYTHING you put your mind to, that you are beautiful inside and out, that black gurl magic is real and that you're blessed beyond measure." 
Luckett-Walker previously told Essence that when she began dating Walker they spent time praying and reading the Bible together.
"After a few weeks of talking, we were praying together on the phone along with reading scriptures," she said.
Before exchanging vows with her husband, the singer and "Greenleaf" actress spoke about the importance of her relationship with God.
"For a man I know who has an awesome relationship with God, a man who I know is going to lead our household, such a man with a great heart, to ask for my hand in marriage, I was like, 'God I've done something right,'" she previously told OWN about her engagement last year.