Christian Group Says LGBT Activists Pressured UK Cinema to Cancel Ex-Gay Film 'Voices of the Silenced'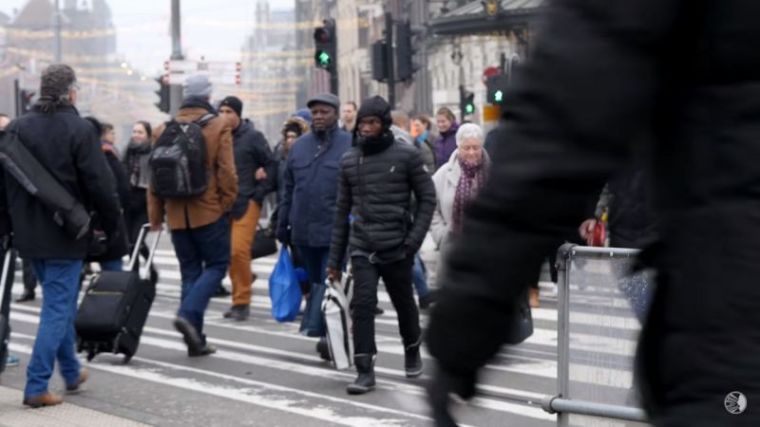 A conservative Christian group in the U.K. has slammed a leading cinema chain for canceling the premiere of a film about 15 ex-gays and ex-lesbians, after an LGBT petition claimed the ministry behind the project was promoting a "gay cure."
"Ironically, the actions of PinkNews and Vue cinema illustrate the point of the film. The 'Voices of the Silenced' are, in fact, being silenced," said Andrea Williams, CEO of the Christian Legal Center, in a statement to the press. 
The "Voices of the Silenced: Experts, Evidences and Ideologies" documentary from Core Issues Trust, a charity supporting gay men and women "who voluntarily seek change in sexual preference and expression," was scheduled to debut on Thursday at Vue Piccadilly in London.
A petition created by LGBT website Pink News signed by over 600 people preceded Vie Cinemas' announcement on Wednesday that the screening will not go ahead, however.
"This is fundamentally a free speech issue. As usual, a minority of gay activists use threats and intimidation to shut down any opposing views. Tragically, they can't tolerate the truth that there are significant numbers of men and women who have no wish to remain in a gay lifestyle and seek help to leave it," Williams added.
"At the moment we intend to go to the cinema tomorrow and we intend to watch the film. We intend to encourage everyone that has a ticket to turn up."
For its part, Vue argued in a statement that it's not trying to censor content.
"In some instances, where we feel that an activity and its associated campaign and content are in direct contradiction with Vue's values, we make the decision to refrain from allowing that activity to take place in our cinemas," the cinema chain said.
"Management received notification that a private screening request by Core Issues Trust and Christian Concern would be promoting and campaigning for a medical 'cure' to homosexuality. After careful consideration of the facts a decision was made to cancel the event," it added.
Vue also denied that any media coverage or petition influenced its decision, but said that it takes "pride in providing inclusive entertainment."
"We will therefore always consider, and be sensitive to, our customers when we are asked to promote or indirectly endorse, or act as host for, one particular cause, campaign or belief," it added.
The documentary film features the stories of 15 people from across the U.S. and Europe who say they have made the decision to leave behind homosexual practices, with the movie highlighting the struggles the minority group faces in gaining recognition.
Others, such as a spokesperson for LGBT activist group Stonewall, told BBC News that it's against all forms of "conversion therapy."
"LGBT people aren't ill. Being gay, lesbian, bi or trans is not something that should be 'cured' or changed," the spokesperson said.
"This unethical and degrading practice has been condemned by all major U.K. health organizations. It's shocking that Vue Piccadilly initially viewed this as a suitable film to screen."
The website for "Voices of the Silenced" said that the individuals it documented are sharing truthful experiences.
"They share them not to offer a new dogma, but because they have found pathways that have been difficult to discover, and perhaps even hidden from them," a description reads.
"They deserve to be celebrated and encouraged in their willingness to stand up for their own truths. Those who cannot show their faces remind us that speaking out comes with a price in our modern societies."