LGBT Groups Planning 'Glitter Ash Wednesday' in 21 States for Lent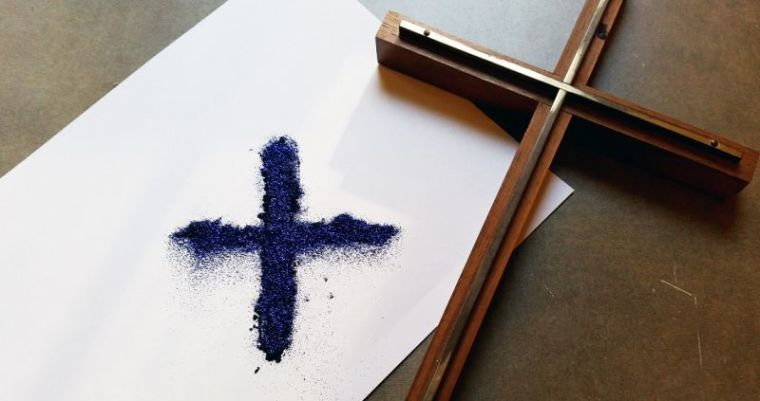 An LGBT group is launching an Ash Wednesday observance in which they will take the traditional ash cross on the forehead and add glitter to it.
Known as "Glitter Ash Wednesday," churches from 21 states and Canada will be taking part in the Ash Wednesday event.
"Glitter Ash Wednesday" is being coordinated by the New York-based LGBT group Parity, as well as prominent Episcopal priest, activist and author the Rev. Elizabeth Edman.
The Rev. Marian Edmonds-Allen, executive director of Parity, told The Christian Post that the purpose of Glitter Ash Wednesday is to serve as a witness to an "inclusive Christian message."
"Ash Wednesday is the most visible day for Christians, a day when ashes mark believers for the world to see," said Edmonds-Allen.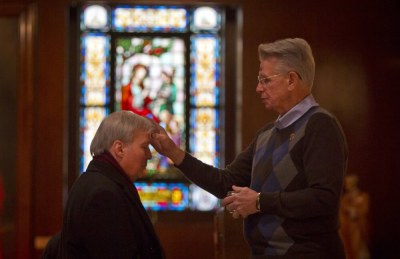 "The public face of Christianity is often a face of intolerance, especially toward LGBTQ people, yet there are countless LGBT and LGBT-affirming Christians, and millions of Christians who believe that the Gospel commands us to love, not hate."
Edmonds-Allen noted that while this is the inaugural year for Glitter Ash Wednesday, "some pastors and congregations have gone beyond planning what they will do this year to planning what they will do next year."
"We expect that this is only the start of a movement with LGBT people of faith taking the lead in renewing Christianity," continued Edmonds-Allen.
"This year is the 500th anniversary of the Reformation, the perfect time for renewal, for a new generation to experience the life-saving love of Jesus, shared in a way that reflects His inclusive love for all people."
The glittery religious observance has caught the attention of many, including critics who see the addition of glitter to the tradition ash cross as a distortion of the main focus of Ash Wednesday.
John Ritchie, spokesman for the Catholic group Tradition Family Property Student Action, told CP that he considers Parity's pro-LGBT observance "a mockery of Ash Wednesday and Lent."
"The Lenten season is a time to recall the Passion of Our Lord Jesus Christ and renew our gratitude to God for the grace of Redemption, which rescued us from the slavery of sin and opened the gates of Heaven to the just," said Ritchie.
"The homosexual movement is provoking God by attempting to turn shameful sinful behavior into a badge of pride. To celebrate a sinful lifestyle in this way is a slap against God."
Regarding the criticisms, Edmonds-Allen told CP that she and her organization also "hold the season of Lent dear" and see this as an invitation "to join in this season of introspection, repentance and preparation for the death and resurrection of our Savior."
"We understand that this can be surprising and even shocking to some, and that is intentional: the saving love of Jesus is nothing less than surprising and shocking," she added.
"We invite those who may have thought Jesus could not have love for them to see Jesus in a different way, and Glitter Ashes are a new 'pointer' toward His redemptive love."