Life Begins at Delivery, Planned Parenthood President Says [Video]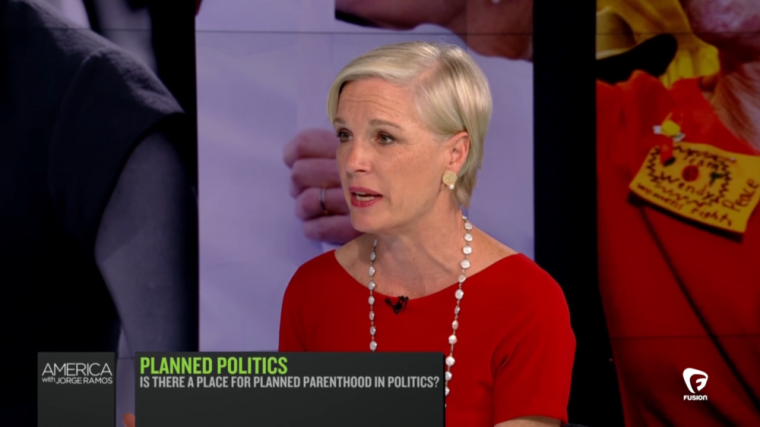 Planned Parenthood Action Fund President Cecile Richards said the lives of her three children began when she delivered them, in a Thursday interview on Fusion's "America with Jorge Ramos."
Richards at first dodged the question several times, arguing that the question of when life begins is unrelated to the issue of abortion.
"When does life start? When does a human being become a human being?" Ramos asked.
The question "will be debated through the centuries," Richards said, and people hold different views on when life begins.
"But for you, when is that point?" Ramos pressed.
Richards then answered that the question is not part of the conversation about whether abortion should be legal. Every woman needs to make their own decision and Planned Parenthood wants them to have "all their options for health care."
Ramos then asked a third time: "Why would it be so controversial for you to say when you think life starts?"
"I don't know that it's controversial. I don't know that it's really relevant to the conversation," Richards answered.
Richards then explained that she believes life begins when the baby is delivered.
"For me, I'm the mother of three children. For me, life began when I delivered them. They've been probably the most important thing in my life ever since. But that was my own personal decision."