'Life-saving progress': Number of abortions in Texas plunged by 99% post-Dobbs
All 3 reported abortion procedures performed in August deemed 'medically necessary'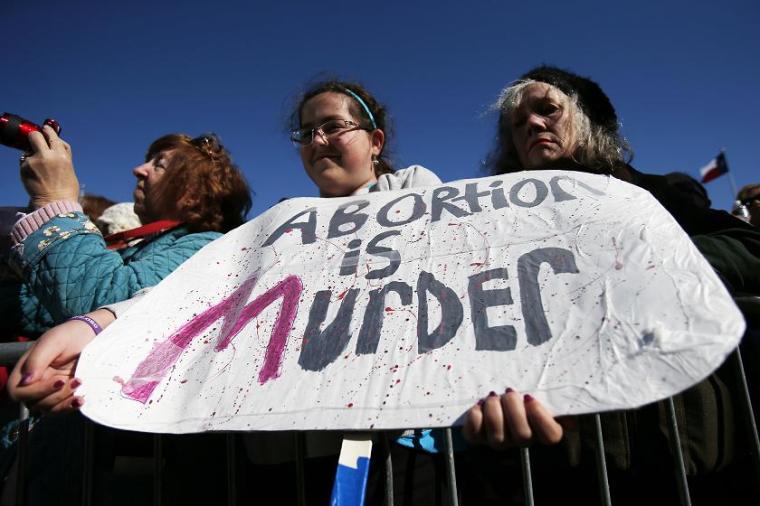 The number of abortions in Texas has flatlined following the United States Supreme Court decision last June to overturn Roe v. Wade. 
New data released by the Texas Health and Human Services Commission (HHS) show three abortion procedures were performed in the state in August 2022, compared with 2,596 in June — a drop of more than 99%.
The report also indicated all three procedures were "medically necessary" abortions. No elective abortions were performed in the month of August.
In July, just days after the Supreme Court issued its decision on June 24 in the case of Thomas Dobbs, et. al. v. Jackson Women's Health Organization, 68 abortion procedures were performed, substantially more than in August but still sharply down from the nearly 2,600 in June.
Compared with the same period last year, just over 5,700 abortion procedures were performed in Texas. 
Under current Texas law, abortion is legal only in the event of the mother facing a life-threatening condition linked directly to the pregnancy.
Pro-life advocacy group Texas Right to Life said while the state's data does not reflect illegal and/or unreported abortions, they estimated as many as 50,000 lives have been saved since September 2022.
HHS has not released data for September through December.
The group tweeted: "We still have work to do to stop illegal abortions, especially pills trafficked over the border and online, but this shows life-saving progress."
Despite that progress, Texas Right to Life said its 2023 legislative priorities include expanding the private enforcement mechanism in the Texas Heartbeat Act to apply to all abortions, working to ensure that mothers have medical coverage up to one year after giving birth, and increasing funding for the state's Alternatives to Abortion program.
Texas lawmakers also appear to be pushing forward with new legislation to build upon the success of the Dobbs ruling.
In November, state Rep. Jared Patterson, R–Frisco, introduced HB 787, which would enact a prohibition on offering tax incentives to businesses that offer help for employees to obtain abortions.
The bill would deem a business entity ineligible to receive any tax breaks if the entity assists an employee to obtain an abortion, including by paying all or part of any charges associated with the procedure or costs associated with traveling to a location for the procedure.
In the wake of the Dobbs ruling, over 60 major companies including Bank of America, JPMorgan Chase, Meta, Microsoft, Apple and others announced plans to reimburse employees who need to travel for an abortion if they live in states that have restricted access.
The recent measures passed Wednesday in the U.S. House of Representatives could signal even more legislative efforts to restrict or prohibit abortion.
The lower chamber passed the Born-Alive Abortion Survivors Protection Act with all Republicans and one Democrat — Rep. Henry Cuellar of Texas — voting in favor of the measure.
All other Democrats in the House (210) voted to oppose the bill, otherwise known as House Resolution 26, which, if enacted, would require an abortion provider to try to save the life of a baby who survives an abortion procedure. 
Health providers would be required to exercise the same degree of care as reasonably provided to any other child born alive at the same gestational age and ensure that such children are admitted to a hospital. 
"Whoever intentionally performs or attempts to perform an overt act that kills a child born alive … shall be punished … for intentionally killing or attempting to kill a human being," reads the bill.
Some cities in Texas, including Dallas, Austin and Denton, have passed ordinances to deprioritize investigations into illegal abortions.
In August, members of the Dallas City Council voted 12-1 to pass the "Grace Act," which makes investigations and prosecutions of abortion a low priority for police. It also prohibits the city's resources from being used to surveil clinics suspected of performing abortions or creating records about women suspected of having an illegal abortion, or those who facilitated an abortion.
Such ordinances are intended to circumvent the state's "trigger law" that went into effect on Aug. 25 after the Supreme Court's ruling that determined there is no right to abortion listed in the U.S. Constitution.
"The law will increase penalties for Texas abortion providers, deeming abortions to be a felony which can be a punishment of up to life in a sentence and a $100,000 fine for any doctor who performs one, without exception for rape or incest. The only exception is if the pregnancy threatens the life of the mother," ABC News affiliate WFAA reported.