LifeWay Survey Reveals Majority of Americans Believe Religious Liberty Is Declining in the US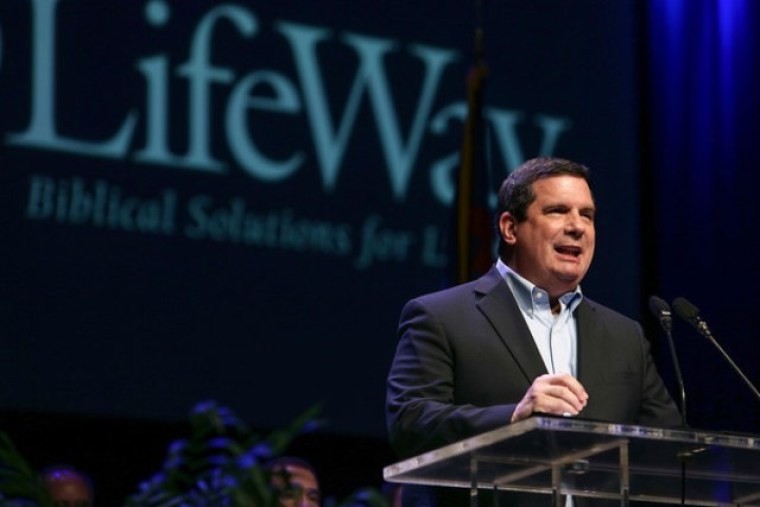 A recently released survey from LifeWay Research reveals that a majority of both lay Americans and pastors believe that religious liberty has waned in the United States.
In a September poll of 1,001 Americans, LifeWay found that 54 percent agreed that "religious liberty is on the decline in America." The number jumped 15 points when the same question was asked to Protestant senior Evangelical and Mainline pastors. Of the 1,007 surveyed from Sept. 4-19, 70 percent agreed.
Erik Stanley, the senior legal counsel with Alliance for Defending Freedom and director of the Church Project, told The Christian Post that the survey confirmed what the organization had already observed anecdotally.
"We generally hear from pastors who are aware of what is happening, in terms of Christianity in the public square. They see the cases that we have ongoing about Christians whose religious freedom is under attack. ... I think they are very concerned about that," Stanley said.
Stanley explained that the HHS contraception mandate case and non-discrimination ordinances and laws that legally obligate Christians to service same-sex couples' weddings "directly [attacked] people's ability to easily live out their faith in the public square."
He also noted university and public school cases in which "students who are just attempting to live out their faith or share their faith and are directly attacked or prohibited to do so."
Stanley added his organization has tried to confront the "very real chill on a pastor's speech from the pulpit when it comes to anything that remotely touches on an election or candidate" through the "Pulpit Freedom Sunday" project. The annual event encourages pastors to speak out about same-sex marriage rulings and include critiques of particular candidates in an effort to incite a lawsuit, which the organization believes would overturn IRS policy that limits political speech within churches.
Outside of politics, LifeWay also found that the majority of Christian leaders felt negatively about how their religion had fared in the culture war. LifeWay asked the question: "Many Christian leaders have talked about society being in a culture war. Regardless of how you feel about that terminology, how would you explain the current situation?" Nearly 60 percent of pastors answered that Christians had lost.
Only 10 percent said Christians were winning the culture war, while 20 percent said they did not know.
Ed Stetzer, president of LifeWay Research, suggested that the attitudes of Americans and pastors reflect a shift in the religious makeup of the country. According to General Social Survey, over 60 years ago nearly two-thirds of Americans were Protestants, while in 2014 they made up less than half of the country's 330 million people.
With such a numerically large reach, Stetzer said, Protestants became accustomed to seeing society look to church for its moral advice and grant it exemptions from taxes and other laws. As numbers of other religious groups have increased, as well as a growing number of Americans distancing themselves from organized religion altogether, Christians have become aware of their loss of clout.
"They feel like, in some ways, there was a pact made at the founding of the country — between God and America," Stetzer said in a statement. "That pact has been broken."
"I don't use the term 'culture war' for several reasons, but I do think there is a growing perception that, if there was such a war, Evangelicals are on the losing side and that is now having religious liberty implications," Stetzer wrote on his blog Thursday.
With the declining percentages of Christians, Stetzer acknowledged that it was inevitable that more Americans would face conflict on how to live out their views in the pluralistic country.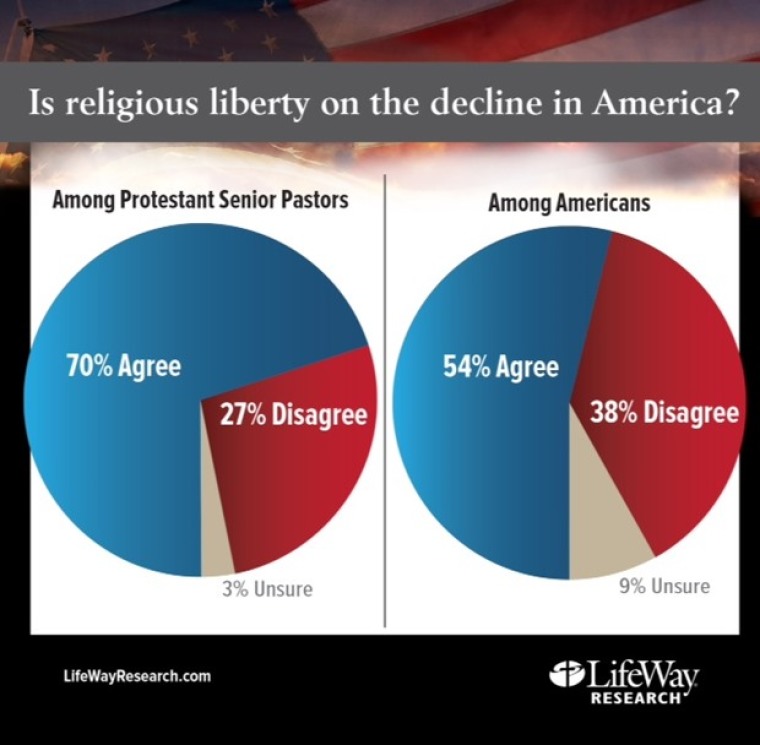 But "the fact that 'Christian' is not just a demographic category can have a positive side," Stetzer said, as more would have to intentionally consider how to live out their faith in a way truthful to their convictions.

For instance, while 50 percent of Americans agreed that "Christians increasingly are confronted by intolerance in America today," 39 percent did not. Moreover, one third of Americans said that Christians complained "too much about how they are treated."
Stanley emphasized that while the church should remain true to its beliefs, it should do so generously.
"From ADF's perspective, we always want to encourage the church to stand and seek the truth, but obviously we would want to encourage churches to do that with compassion, but never compromise," said Stanley. "Churches are fully capable of doing that, they have been doing that before. And I think that's something we want to see, when the church does continue to stand for the truth but does so with compassion, it can win and its rights can be protected."