Listen: Powerful New Hymn Reminds Us of the Christian Mission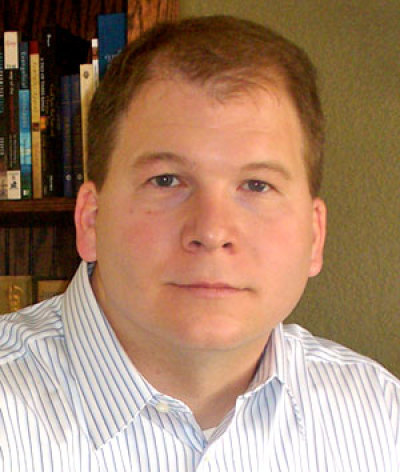 The last instructions Jesus left His Church should shape our worship. I'll tell you about a new hymn that restores our mission to our music.
As longtime BreakPoint listeners will know, there's a misattributed adage that really bugs me, and even more so my BreakPoint this Week co-host Ed Stetzer.
Saint Francis of Assisi is frequently quoted as saying: "Preach the Gospel at all times, if necessary, use words."
"...this statement," observes Stetzer, "is a bit like saying, 'Feed the hungry at all times, if necessary, use food."
Writing at The Washington Post last month, Ed observed that words aren't just optional when preaching the Gospel — they're fundamental. That's because the Gospel is "good news." It's not just a way of life, it's also a message about the life, death, and resurrection of Jesus Christ on behalf of all who believe. It's not a list of "dos" — thanks to Jesus, it's a list of "dones."
That's why, if you call yourself a Christian, spreading the word about the cross and empty tomb isn't optional. Christianity, says Ed, "is a missionary faith," and our music has long reflected that. I think of classic hymns like "Bringing in the Sheaves," "Onward, Christian Soldiers," and "How Beauteous Are Their Feet," which all celebrate the work of Gospel ministry, and call God's people to action.
But somewhere along the way, we stopped singing so much about evangelism. Ironically, many of the songs used in evangelical churches today have a therapeutic emphasis, and much of our preaching centers on showing people the Gospel within our own lives.
Now don't get me wrong: Our relationship with Christ is personal, and one of our most powerful testimonies is a life lived in obedience to Him. But as Ed points out, that's not the same as preaching the Gospel. Before He ascended to His Father, Jesus commanded us to "Go … and make disciples of all nations."
"Evangelism," writes Ed, "isn't just one part of our calling. It is central to our calling. Jesus' last words should be our first priority."
And, I might add, it's high time we started celebrating and renewing that command in song, once more. That's why I'm so excited about a new hymn from one of the most explosive mission fields in the world.
Here — take a listen:
We bear the torch that flaming
Fell from the hands of those
Who gave their lives proclaiming
That Jesus died and rose.
That's Kristyn Getty singing a verse from "Facing a Task Unfinished," a new hymn based on one sung by Chinese Christians over eighty years ago. It was originally written by Frank Houghton, a bishop in East Szechwan at the height of a crushing persecution. And for those in the China Inland Mission, now OMF International, it came to symbolize the work of discipling their nation for Christ.
Kristyn Getty and her husband, Keith, have arranged this song to the classic tune of "The Church's One Foundation," to make the hymn accessible for congregations all over the world. They're inviting your church to join them, and as a thanks to OMF International, all the royalties from this music will go straight to their ongoing work.
Remember in Matthew 9:37, Jesus told His disciples "the harvest is plentiful, but the workers are few."
And today, more than ever, it's true. Worldwide, Christianity is growing at a rate rivaled only by Islam. According to LifeWay Research, 78 percent of non-churchgoers expressed a willingness to listen "if someone wanted to tell me what he or she believed about Christianity." And get this: Young people are even more open to hearing the message!
So folks, this is the time. Your church likely supports missionaries overseas or here at home. If so, partner with them in their ministry. And remember, we're all called to be missionaries in our daily lives! Until the Lord returns, we face a task unfinished.
To hear this new hymn and to find out how your church can get a copy, visit BreakPoint.org and we'll link you to the Gettys' music page.
Originally posted at breakpoint.org.
From
BreakPoint
. Reprinted with the permission of Prison Fellowship Ministries. All rights reserved. May not be reproduced or distributed without the express written permission of Prison Fellowship Ministries. "
BreakPoint
®" and "Prison Fellowship Ministries®" are registered trademarks of Prison Fellowship