'Little Women': Hollywood Movie Director's Powerful Message to Us All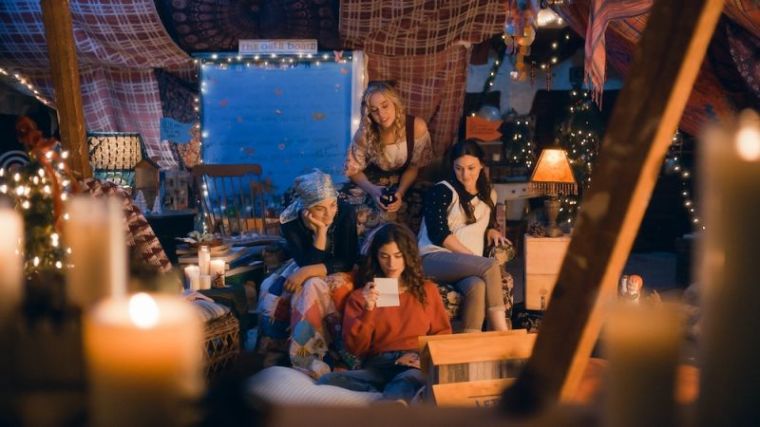 Clare Niederpruem is the director of "Little Women," a new, modern adaptation of the popular novel that is set to hit theaters on September 28. The actress-turned-director is on a mission to entertain and inspire, as she's hoping the timeless values in the film uplift audiences across the nation.
Read Also: This Army Hero's Amazing Story is the Definition of HOPE
"I want people to connect with each other. I want them to see the film and realize that the most important relationships that we have are faith as well as their relationships with their mother and with the other females in their life, and that family is the most important thing," Niederpruem recently said on an episode of PureFlix.com's "Pure Talk." "And that we really need to support each other no matter what."
She is hoping that the end result is an inspired audience that walks away feeling uplifted and deeply impacted by the stories they see these young women go through on the big screen.
Watch Niederpruem discuss "Little Women" below:
"The story of 'Little Women,' to me, it's about nothing and it's about everything," she said. "It's about this family and growing up and these four sisters and the difficulty of hope, and dreams, and family, and love, and loss."
Niederpruem said she wanted to take these themes into account as she adapted the original story — which was written in the mid-1800's — to the modern era.
"I grew up loving the story of 'Little Women,' reading the book and watching the film adaptations ... but then I re-read it as an adult and I really related to the story today," she said, adding that she started to wonder, "What would it be like to take this story and see this family in 2018?"
So, Niederpruem started working on a script to explore whether the idea would translate into contemporary times, relying on the book's major themes and plot points as she reimagined the iconic story.
That's when Niederpruem found a story that she knew she could craft into a feature film. "Little Women" focuses on four sisters who have different dreams for their own futures, but who support one another along the way.
Read Also: American Idol Star Turns to Faith to Win Life-Threatening Battle
Niederpruem also discussed what it's like to be a female director in a male-dominated industry, explaining that, despite the difficulties that have befallen Hollywood in the era of #MeToo, "it's actually a very exciting time to be a woman" in Hollywood.
Watch the trailer for "Little Women":
With the tides shifting, Niederpruem said that, though it's still difficult to break through some barriers in the male-dominated movie industry, she has felt incredibly supported by the men and women she's worked with.
"Sometimes, the best people to tell women's stories are women," she said. "We've had our wakeup call and now I'm very hopeful and grateful."
This article was originally published on Pure Flix Insider. Visit Pure Flix for access to thousands of faith and family-friendly movies and TV shows. You can get a free, one-month trial here.
Billy Hallowell, author of "The Armageddon Code," has contributed to TheBlaze, the Washington Post, Human Events, the Daily Caller, Mediaite, and the Huffington Post, among other news sites. Through journalism, media, public speaking appearances, and the blogosphere, Hallowell has worked as a journalist and commentator for more than a decade.