Lolo Jones Praises God on Twitter Before Undergoing Operation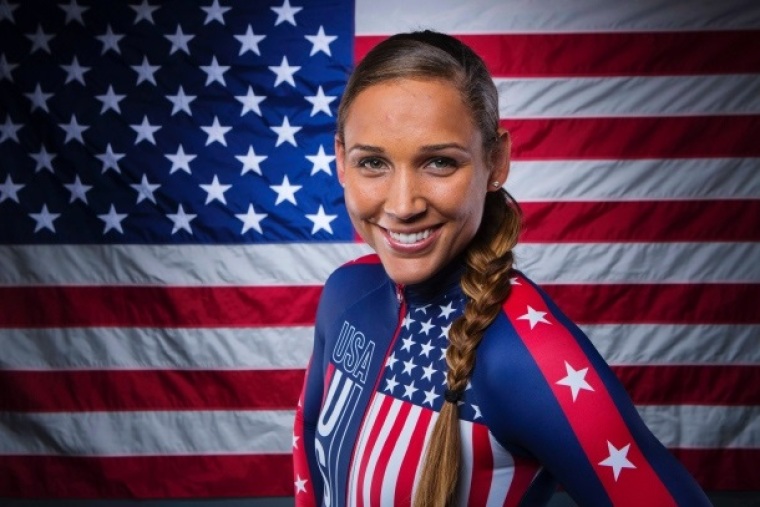 Lolo Jones is praising God and telling a few of her signature jokes before undergoing surgery on her shoulder.
Jones, the 32-year-old track and field athlete turned bobsledder, took to Twitter to let the world know that she would be getting surgery for a torn frontal labrum. Before revealing that she would be required to undergo a shoulder operation, Jones took to Twitter to praise God.
"Praise Him in advance," the Christian athlete tweeted.
Still, she used her brand of humor to explain needing to get the operation done.
"That moment when you find out you need surgery... Ok but I'm keeping the patient gown for Halloween. #tornLabrum," Jones wrote on Instagram after tweeting, "Going under the knife. Surgery and not for my boobs or butt but if they give me 2 for 1 deal, ADD It."
Although some of Jones' jokes have received mixed reviews in the past, the Christian athlete has been consistent in sharing her faith. Jones took to her Twitter account on the first day of 2014 to share a passage from the book of Isaiah.
"I am doing a new thing," Jones tweeted from Isaiah 43:19. "Now it springs up; do u not perceive it? I'm making a way in the wilderness and streams in the wasteland."
This was not the first time that Jones shared her faith on the social networking website. Jones took to Twitter to let followers know that she was blessed after tithing, following a great deal of criticism on the social networking website last year.
"Pumped! Yet again God showed me a cool sign," Jones previously tweeted. "I tithed on Sun. and by Mon. had a blessing 10 fold. If u've never given, step in faith Luke 6:38..It was a very cool moment. Had to share."
Before her qualifying race for the 2012 London Olympics, the hurdler made sure to thank God.
"As I arrive in London for the Olympics, I'm overwhelmed with emotions," she tweeted in 2012. "Thank you Lord for another chance and for holding me as I waited."