Lolo to Tebow: Why Date Women Who Want Sex?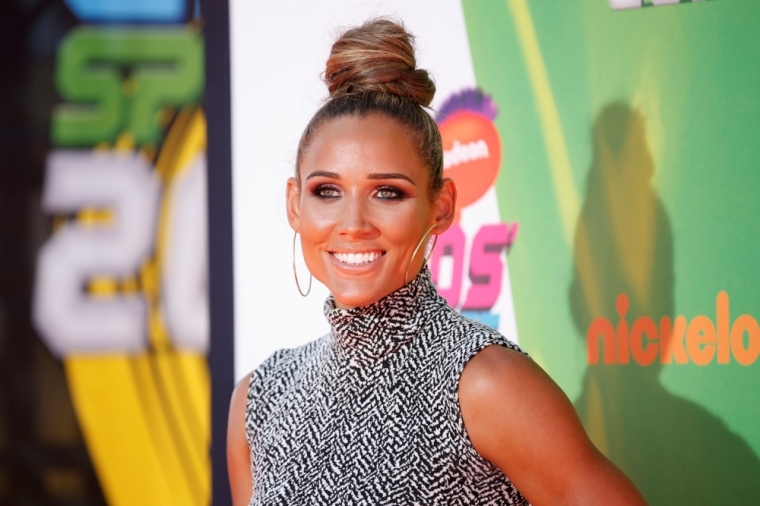 Lolo Jones is praying for Tim Tebow to use discernment in dating after rumors surfaced that Miss Universe 2012 Olivia Culpo split from the athlete because he wanted to remain a virgin until marriage.
Jones, 33, is a professional track and field athlete who also participated in Olympic bobsledding events. More than that, she is a virgin who is vocal about her views on dating as a Christian.
When one person questioned her about the dating rumors surrounding 28-year-old ESPN analyst and NFL hopeful Tebow, Jones did not hesitate to chime in.
"If true: don't understand how a guy who doesn't have pre-martial sex, courts some1 w opposite beliefs 1 Cor. 6:18-20," Jones tweeted.
When asked if she was questioning Tebow's Christianity, Jones made it clear that her posts were doing no such thing.
"Not questioning his Christianity. Praying for his discernment," she wrote. "I've had to say no to many dates bc the guys heart wasn't after God."
Another person joined in on the conversation to tell Jones that she is in luck now that Tebow is single. However, the hurdler used scripture to express her disinterest.
"Sorry, I'm looking for a guy that is looking for a Proverbs 31 woman," she responded.
Even though Tebow and Culpo never officially confirmed dating or breaking up, Jones admitted that hearing about their reported romantic encounter was "frustrating."
"How can u preach about abstinence and not desire that in a partner," Jones questioned.
The Olympian went on to offer a lesson in Biblical dating while making Tebow the subject.
"Biblically dating: Men initiate, women respond," she wrote. "If he's in the Word as much as he tweets it, he knows 2 Cor. 6:14-15."
Jones decided to post reasons why Christians shouldn't date non-believers, which include: there is no guarantee that a nonbeliever will change their views, a believer's faith could be weakened and a marriage could be less successful than God intended.
The Christian Olympian then wrote, "I'll be on christianmingle next 3hrs #noshame."
As a public advocate for abstinence, Jones previously revealed that she viewed her virginity as a gift. Still, in a previous episode of HBO's "Real Sports with Bryant Gumbel," Jones did admit that her decision to remain a virgin has been anything but easy.
"It's just something, a gift that I want to give to my husband. But please, understand, this journey has been hard," Jones said. "If there's virgins out there, I'm going to let them know, it's the hardest thing I've ever done in my life — harder than training for the Olympics, harder than graduating from college, has been to stay a virgin before marriage."
Despite her lack of experience, Jones has been vocal about having to resist temptation from those who have propositioned her.
"I've been tempted," Jones continued. "I've had guys tell me, 'You know, if you have sex, it will help you run faster.' If you marry me, then yeah."