Longtime Baptist Pastor Retired After Being Accused of 'Inappropriate Relationship,' Church Says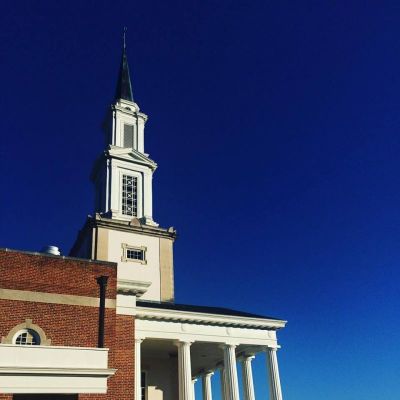 First Baptist Church in Gainesville, Georgia, told its congregants Monday that its longtime pastor, Bill Coates, stepped down after being accused of having an "inappropriate relationship" with a former female staff member.
Church leaders sent out an email Monday, explaining that Coates' retirement as pastor in August came after an allegation was made that Coates engaged in a form of sexual misconduct.
The 63-year-old Coates pastored FBC, a member of the Cooperative Baptist Fellowship, for over two decades. Georgia Gov. Nathan Deal is a member of the congregation.
"Dr. Bill Coates retired from the position of pastor of First Baptist Church on August 19, 2018. He voluntarily retired after learning of a report having been made in which he was accused of sexual misconduct by an adult female former member of the church staff," the church statement reads. "Dr. Coates no longer has any affiliation with the ministries of the First Baptist Church."
First Baptist Church Executive Pastor Kent Murphey told The Gainesville Times that Coates' alleged misconduct with the former female church staff member occured around 2005 or 2006.
The church's statement did not offer any denial of the allegation.
"Immediately upon receiving this report, the First Baptist Church leaders went to work to provide support for the well-being of the woman with whom Dr. Coates had the inappropriate relationship, in so far as they could, and also assure that all current staff members are properly informed, educated, and provided with renewed training for appropriate professional ethical standard," the church said. "FBC will continue to work to maintain the highest ethical practices and the safety of its members in all ministries."
The Christian Post reached out to First Baptist Church and Murphey for additional comment. A response is pending.
Upon announcing his retirement in August, Coates listed several reasons for his unexpected departure. Those reasons included the need to spend more time with family, the need for changes in church leadership and the "enormous toll" of an ongoing lawsuit stemming from an incident that occured before Coates began working at the church.
Coates had told the media at the time that his decision to retire is something that he had been contemplating for over a year.
Murphey told The Gainesville Times that although Coates had beed weighing retirement, he decided to immediately retire only after he was confronted with the allegation.
"I'm grateful that he stepped down, unlike many others who have fought to maintain their position in the church," Murphey explained.
Reached by text message, Coates told the Gainesville Times that he has been "forthright and open" with church leadership about the allegation.
The email from the church to members stated that the church's Transition Leadership Team requested that the statement about the sexual misconduct be made known to the congregation after it was shared during a regular deacons meeting on Sunday, WDUN reports.
"For our members, please know that our current church leadership will continue working to help our members recover and heal, and to prepare for its future ministries," the church's email to congregants states, according to the Atlanta Journal-Constitution. "We will share any new information with you as it develops."