'Lord...Accompany Them in This Voyage;' Mexicans, Others, Pray to Cross US Border Illegally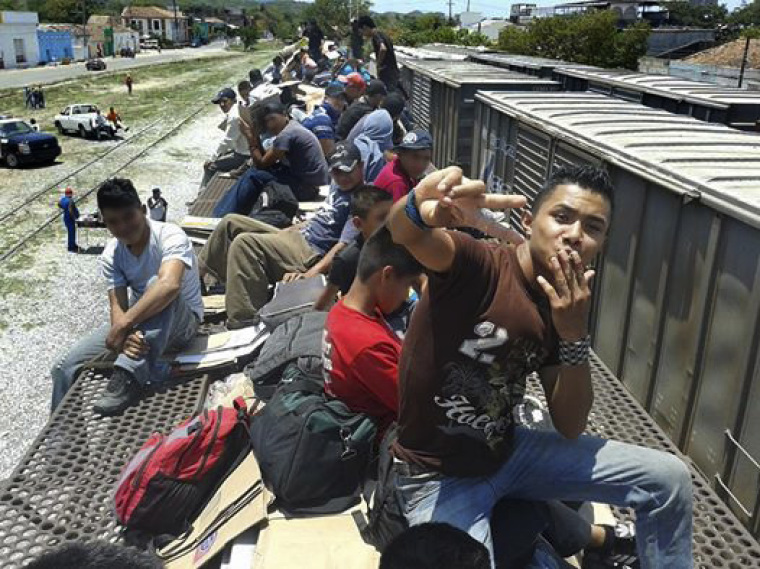 As President Barack Obama and the U.S. Congress grapple with the contentious issue of immigration reform, Mexicans and other Central Americans are continuing to seek to cross the U.S. border illegally and some have been making the risky trip with prayers.
A recent report by Fusion on the illegal movement across the U.S. border highlights the social networking activities of young risk takers sometimes openly asking friends and family to pray for God's blessing in making their way to America, sharing even snapshots of their journey through selfies.
"Friends and family say a prayer for me, and my three friends - in a few minutes we are going to try (to cross)," wrote Lourdes*, a Mexican border crosser on her Facebook page. "Please, give me your best wishes and prayers, I will thank you with my heart, and thank you God for letting me make it this far, and I ask that you don't forget me, guide us."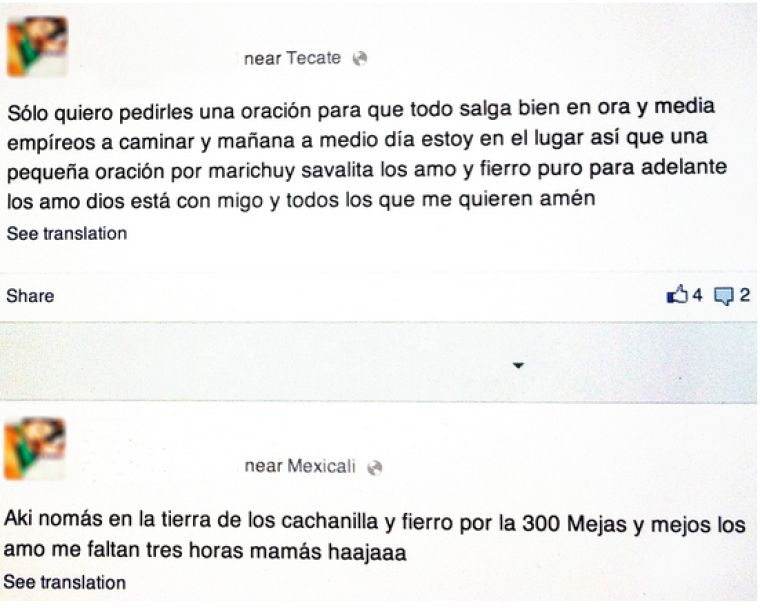 Her request was met with a flurry of blessings and good thoughts.
"Lord...accompany them in this voyage. Let them make it to their destination...Let them soon reunite with family and friends!!" noted one reply.
Mexican migrants aren't the only Central Americans who have been sharing their journey to cross the border without authorization on social media.
"Walking down the tracks to catch the Beast -- Feeling Blessed," noted a Facebook status by Wilmer, from El Salvador. "The beast," is a freight train that carries thousands of Central Americans as stowaways en route to the U.S. border, explains Fusion. Wilmer has been caught several times trying to cross the border into the U.S. and has failed but he keeps trying anyway.
A 22-year-old Honduran called Jorge traveling to Houston, Texas, posted selfies of him on the beast looking happy.
After much struggle highlighted in the report, Lourdes revealed that she had made it into the U.S. after her seventh try at the border, perhaps due to the prayers of her friends.
A 2013 study by the Pew Research Center's Forum on Religion & Public Life estimated that 83 percent, or 9.2 million, of the 11.1 million people living in the United States illegally are Christians from Latin America and the Caribbean.
Earlier this month, President Obama explained in a meeting with more than 40 law enforcement officials that Congress has a "very narrow window" to complete immigration reform this year.
He said a "handful" of GOP members of Congress were stalling the reform but noted that a number of Republicans are "realizing that blocking immigration reform is not a good idea."
"The closer we get to the midterm elections, the harder it is to get things done around here … it's just very hard right before an election," said the president. "So we've got maybe a window of two, three months to get the ball rolling in the House of Representatives."