Lord of the Rings Actor, Sean Astin: Christians Have Made Things Difficult for Themselves in Hollywood
Known best for his role as Sam in The Lord of the Rings trilogy, Christian actor and current star of the recently released Moms' Night Out, Sean Astin said part of Christians' frustrations with the film industry may be their own fault.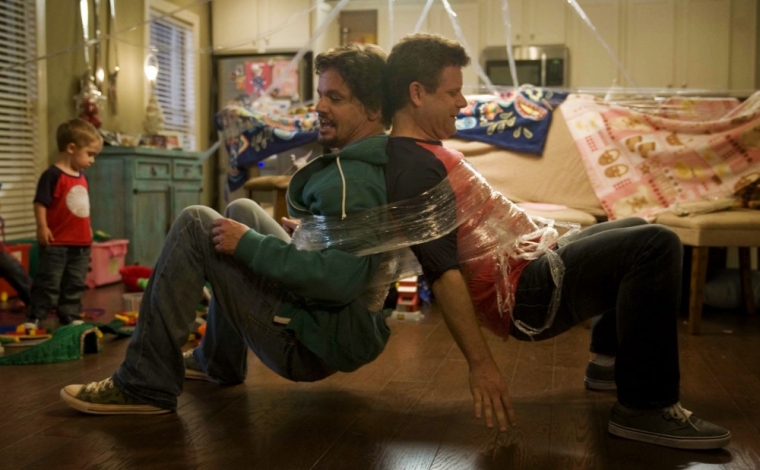 "Hollywood is antagonistic to Christian films because of forces that are hard to describe, but Christians have made things difficult for themselves by the way they approach the outside community," Astin told Fox411, adding that studios needed to ignore those "who grab the microphones and yell the loudest."
Astin, who has starred in two Christian films, said that Hollywood should not miss out on how smaller film companies were finding success in producing faith-related movies.
"The Christian ground game is presently revolutionizing marketing in filmmaking," he said. "It's not a subtle thing, and it's a great thing and it's not owned by the Christians. They are just getting there first because they're tired of not being able to get their product into a wide marketplace."
Astin, the son of John Astin and actress Patty Duke, who were Buddhist and Catholic respectively, began exploring Christianity after a conversation with his Jewish birth father.
"He said something interesting at one point when we were leading a somewhat agnostic existence. He just said, 'pick something.' We said, 'What do you mean?' I assumed that he meant pick Judaism. He said, 'Judaism, Christianity, Hindu, Muslim,' he goes 'you need community. Pick something and stick with it.' So, I think we arrived at a Christian posture," said Astin, according to Beliefnet.
Prior to finding his current faith, Astin says he begged his adopted father to let him become Catholic but he would not allow it and always imparted his Buddhist beliefs in him, leading Astin to study the religion in depth at one point. Now he and his family attend a church in the Midwest where he practices Christianity.
Astin also told Fox News that despite the fact that he has taken roles in Christian movies, he has no interest in being typecast to a particular genre.
"I guess I never wanted to declare a team because I wouldn't have wanted any of the other teams to invite me to their party," Astin said. "I'm a wildcard, they can't figure me out."
Earlier this year, Catholic actress and Astin's Moms' Night Out costar, Patricia Heaton claimed that Hollywood often pejoratively stereotypes Christians, rather than portraying them as real people.
"You know, my older sister is a Dominican nun, and nuns are always portrayed as weird, sexually repressed, old maids who are bitter. Listen, I went to Catholic school, there are a few of those, but the Dominican sisters that I know are lovely, lovely ladies," Heaton told The Blaze. "So I think there has been this idea out there and the media kind of runs with it, portrays Christians as bad guys."
Moms' Night Out opened on May 9, earning $4.2 million and finishing in seventh place overall for the weekend. Neighbors, starring Zac Efron and Seth Rogan finished atop the box office with a $51 million opening.