Louie Giglio Q&A: Millennials May Be Leaving the Church But They're Walking Toward Christ (Part 1)
In Exclusive Interview, Passion Founder Tells CP Young Americans Are 'Hungry' and 'Want Something That's Real'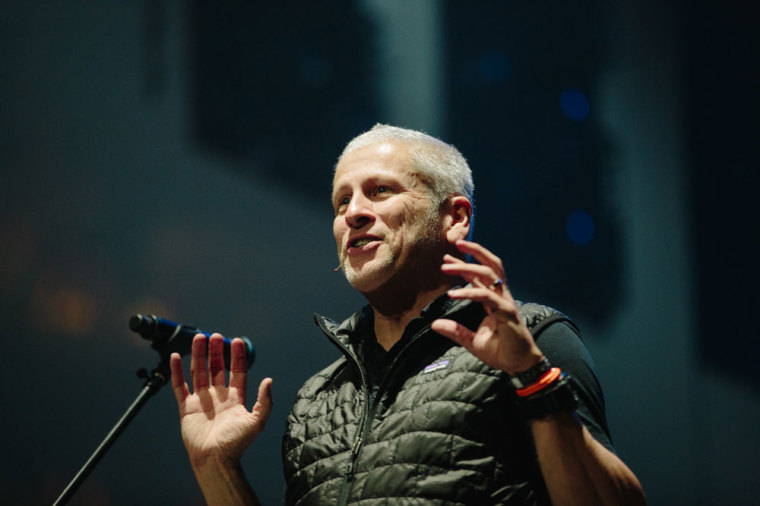 Louie and Shelley Giglio launched their first Passion Conference in 1997 with 2,000 students and have over the past 17 years, encouraged over one million college-aged students in the U.S. to turn their hearts to Christ and serve Him with their lives.
In addition to heading up the annual Passion Conference, the Giglios lead Passion City Church in Atlanta, Ga., which they founded in 2008. Giglio also launched last year the anti-slavery End It Movement that supports several organizations working on the ground around the world to end human trafficking, bring perpetrators to justice and restore broken lives.
In a wide-reaching interview with The Christian Post, Giglio talks about his latest projects, like his new Passion book, why he wants to hang out in the "university window," and why he finds it hard to believe that Jesus-following Millennials are leaving the church in large numbers, like recent surveys suggest. Instead, Giglio says, "I think a lot of students right now, young people are walking toward Jesus."
Below is a transcript of CP's phone interview with Giglio that has been edited for clarity.
CP: You just released a new book, Passion: The Bright Light of Glory featuring writings from folks like Francis Chan, John Piper and Beth Moore? What's the book about, and who is your target audience?
Giglio: The book is targeted to everyone that can read (laughs). Passion conferences unfortunately for some, fortunately for others, has been very specifically targeted to college-age young people so we've been doing events since 1997 for 18- to 25-year-olds. It's always a frustration for the younger generation and always a frustration for the older generation that they can't come to Passion. It's really, I think a good problem to have. It just means that we're very focused on the people that we are trying to engage, serve and inspire, and that's people in that university-age window of life.
What Passion: The Bright Light of Glory has done, and I love it, is it's captured 17 of the essential messages along our journey from these amazing speakers and leaders. We have now put them in book form so that anyone can tap in and access the heartbeat of what Passion's all about. We are a theologically-driven movement and we are very much rooted in Scripture so people can pick up this book and — from Beth Moore, Christine Caine, John Piper, Francis Chan, myself and others— they can take away the core and they can sit in the talks and let God stir their hearts.
Sometimes an event comes [and] in the four days or two days a lot of information comes by, but the book gives people the chance to sit with the messages and let the messages sit with them.
CP: There's also the Boy Meets Girl DVD teaching series on building meaningful relationships and marriages that recently became available. You have a message in the series called "The Marriage Myth." What's that about?
Giglio: The marriage myth is this: a lot of people, especially young people, are thinking that once they find Mr. or Mrs. Right and they can finally walk down the aisle and say "I do," then everything in life is going to work out at that point, all of the issues are going to be resolved, that their dreams are going to come through, that the search is going to be over, that if they labored in the plight of singleness that they're going to be delivered from that.
So what the message basically says is that marriage is a very close-quartered union between two people and if we have issues before marriage, we're gonna have issues after marriage. … The message is really an encouragement for us to let God start doing the work He needs to start doing in us now, take the pressure off marriage so people can walk into marriage knowing that this isn't going to be a walk in the park.
Marriage is a major commitment of life and love and sacrifice to another person for the common good of that person, for the joint union of two people together, and then for those two people to be a force in the world for good. There's few too things harder than building and sustaining a successful marriage. I just want people to go into it with their eyes open and not just thinking, "Sooner or later I'm going to find someone, I'm going to find someone, all my problems are going to go away."
CP: Do you speak to singles in the Boy Meets Girl teaching series?
Giglio: I do touch on that in the series but not at length. There's not a whole message int here dedicated to singleness but we do touch in the series that clearly, as it's stated in Scripture, it's not God's purpose and plan necessarily that every single person get married. There is absolutely a meaningful life of singleness and purposeness that can happen in people's lives. I think the key is for us all, whether single, dating, engaged or married, that we keep our focus and our attention on the person of Jesus. We keep letting Jesus do in our lives and in our hearts the things that only He can do. Then, in our singleness or marriedness or whatever state we're in, that we're content, we're being made new day by day, and then God can use us in the world in the lives of those around us.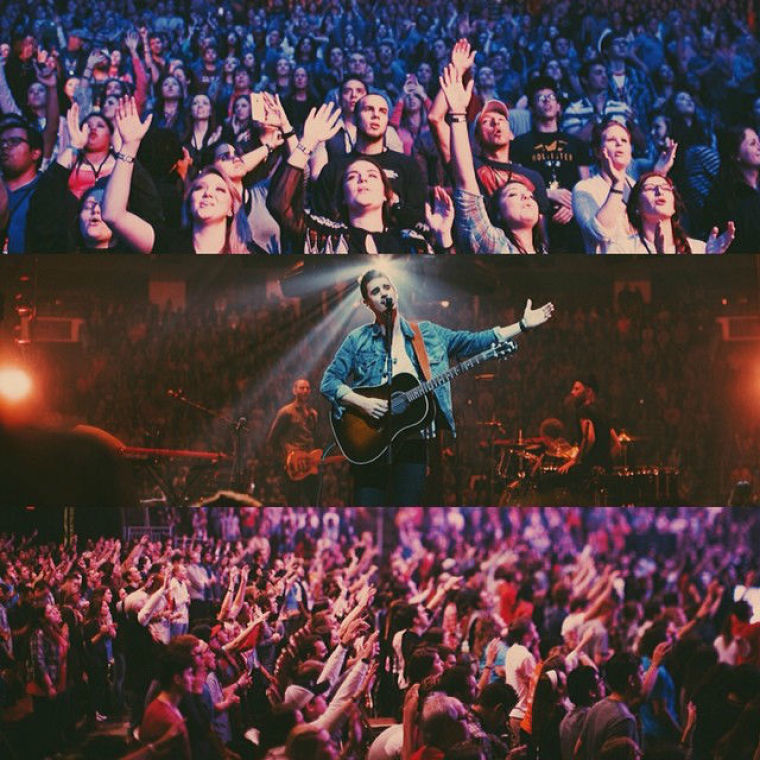 CP: You've been working with young people for at least two decades, a demographic that you obviously are very passionate about. What have you learned from them and about them?
Giglio: What I've learned about them is that they're hungry, they want something that's real. I think that's why we've had a lot of success with Passion honestly. It's not that we are slick or professional or that we've marketed ourselves well. I think it's just that we keep presenting Jesus, and not trying to add to Jesus, just presenting Jesus. Jesus has done a great job — I mean, God has gone to extraordinary lengths to reveal Himself to us in the person of Jesus. God made flesh, there's no greater miracle than that. So what we try to do is just keep Jesus front and center. He speaks for Himself, His teachings are recorded for us, His life ... By the Spirit we believe we can have a relationship with Him right now, so we try to push Jesus to the front and let Him be the central focus.
We're not coming with softballs for these guys, it's really fast pitch. We're diving deep. The messages and those even recorded in this book (Passion: The Bright Light of Glory) are challenging, they're gritty, they're comprehensive, we're painting a story, inviting people into a big story. We're asking people to make a big commitment to following Jesus.
I think that's what people want. They want something that's true, something that's real. They don't want to be played, they don't want to be sold anything. They want something that, on the other hand that's challenging and demanding, something that's worth their life. Something they can walk away from and say, "That's worth me giving my life." Once you put Jesus in that position for them, it's amazing to see the transformation that comes and the purpose and meaning that comes to people's lives.
CP: There are surveys upon surveys about how Millennials are less religious or leaving after being raised in church. What do you think are some of the reasons for that trend?
Giglio: I don't discount the surveys. I think that all of us when we hit the 19, 20, 21, 22 age bracket, we question things in life. That's normal. I think people in church and people out of church do that. We question our background, we test our moorings. I think that's true of everybody. I don't know if I would believe necessarily that Christians, Jesus-following Millennials are leaving the church in large numbers. They may be leaving the church they grew up in, but I don't know that they're completely leaving the church. There are a lot of churches that don't hit the radar.
I think the mainline church is kind of easy to survey, but there are a lot of nondenominational new church plants in America, new movements of churches that I think are harder to gauge at this point. They're all full of young people. We've done Passion events all over the world — Sydney, Tokyo, Hong Kong, Singapore, Malaysia, Sao Paulo (Brazil), Vancouver (Canada). Everywhere we go to do an event, there is an arena of some kind full of young people, full of 18-year-olds, 20-year-olds worshipping Jesus. So I think the Church is actually gaining ground with Millennials and not losing ground. I just think at this point it's just hard for us to quantify that.
Every week at Passion City Church (in Atlanta) I see the faces of young people. Everywhere I go, I see the faces of young people. They may be leaving a more traditional church, but I don't think they're walking completely away from Jesus. I think a lot of students right now, young people are walking toward Jesus.