Louisiana Closer to Making Bible Official State Book After Bill Passes House Committee
Louisiana is a step closer to making the Holy Bible its official state book after the House Committee approved the legislation this week, now sending the bill to a full vote in the House of Representatives.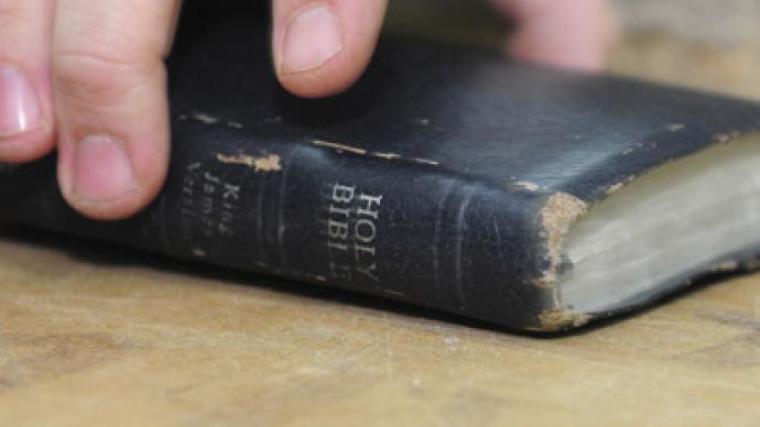 The House Committee on Municipal, Parochial and Cultural Affairs voted 8 to 5 to pass the legislation, entitled House Bill 503. The bill's sponsor, Rep. Thomas Carmody (R-Shreveport), argues that the purpose of the bill is not to establish an official religion in the state, but rather to reflect America's history and founding principles as outlined by the country's Founding Fathers.
"It's not to the exclusion of anyone else's sacred literature," he told the House committee, according to The Associated Press.
Carmody added later: "This is not about establishing an official religion of the state of Louisiana."
When one lawmaker asked Carmody if he was prepared to offend Louisiana's non-Christians with his bill, Carmody repeated that the purpose of the legislation was not to offend or establish a state religion.
"It's not meant to be offensive," Carmody said. "There's no requirement that they would have to follow this particular text."
Some skeptical lawmakers were concerned that the bill's original text referenced a specific version of the bible, one published by Johannes Prevel and found in the Louisiana State Museum system, to be used as the state book. Carmody then changed the text of the bill to allow the King James version of the bible to be used instead.
Those critical of the bill argued the legislation was unnecessary and would make the state more vulnerable to lawsuits. The American Civil Liberties Union of Louisiana has also expressed its concern regarding the legislation.
"[The official state book] ought to be one that relates to the history of Louisiana and not one that is going to discriminate against a large number of Louisianans," said Executive Director Majorie Esman, according to The Times-Picayune.
There have been other recent stories of U.S. cities and states adopting the bible as part of their identity. Back in January, Mayor Tom Hayden of Flower Mound, Texas declared 2014 the "Year of the Bible." Hayden was clear in saying his proclamation was not a law, but rather an attempt to encourage residents to live by biblically-based principles.
Pennsylvania lawmakers also voted to establish 2012 as the "Year of the Bible," causing uproar from atheist groups who then placed a billboard in the center of the state to protest the resolution.