Louisiana Drag Queen Story Time Postponed Amid Fear of Protests, Limited Security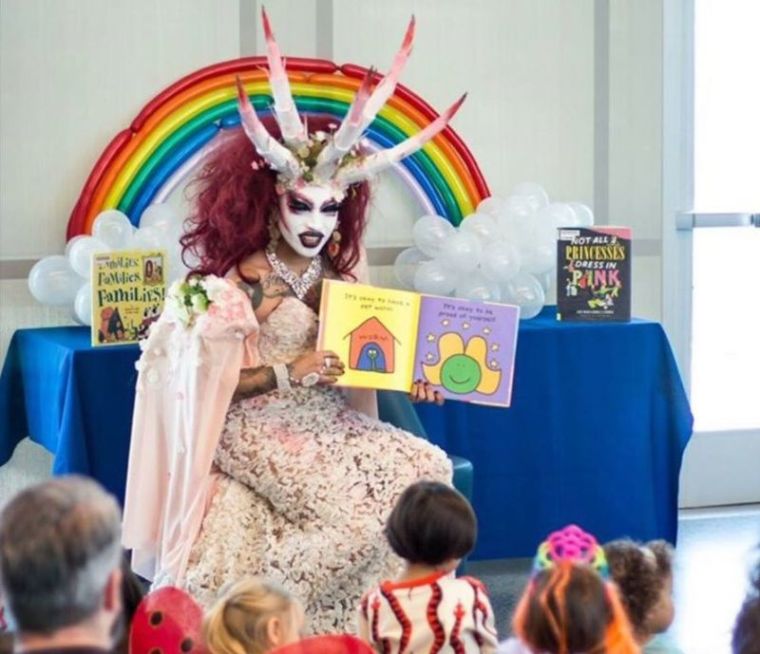 A Drag Queen Story Time event that was scheduled to be held in Lafayette, Louisiana, on Saturday has been postponed due to expected protests.
Administrators at South Louisiana Community College have announced that they can no longer host Drag Queen Story Time, an event sweeping through libraries worldwide in which men dressed up as women read stories to young impressionable children.
Lafayette's Drag Queen Story Time was originally to be held at the town's public library. But after a lawsuit was filed by two religious organizations and petitions were filed, the event was moved from the city's public library to South Louisiana Community College.
The event was to be run by members of the LGBT fraternity Delta Lambda Phi in conjunction with the library.
But since various groups such as Warriors for Christ, TFP Student Action and Citizens for a New Louisiana have called on their supporters to protest the event, officials at the college determined that the campus has too limited of a security force to be able to accommodate the large number of protestors.
"With the loss of the host site, the library is forced to postpone the program until a new venue can be secured. While this is a temporary setback, the Lafayette Public Library confirms that it is not permanently canceling the program," a statement from the library reads. "The library administration and its Board of Control firmly believe in carrying out its mission to serve a diverse community. In addition, many families have stood in support of this program which promotes respect and inclusiveness."
The Drag Queen Story Time in Lafayette will likely be postponed until 2019, reports KFWY.
"It's not over. This battle is not over," Michael Lunsford, the head of Citizens for a New Louisiana, told The Christian Post. "Just because they postponed it doesn't mean we are going to lay off."
Lunsford's organization, which advocates for conservative fiscal responsibility, was responsible for gathering over 1,600 signatures on a petition that was filed in opposition to the event.
"Why are we spending money on stupid stuff?" Lunsford asked, as he criticized the city government's lack of financial responsibility. "This is insanity. We are spending money to teach 3-year-olds about drag queens. We could be spending money on other things."
TFP Student Action, a Catholic group that resists "liberal, socialist and communist trends," gathered over 17,000 signatures in opposition to all Drag Queen Story Time events held in libraries across the nation.
Rich Penkoski, the founder of the online ministry and Facebook group Warriors for Christ, arrived in Lafayette a few days ahead of the rally to let the organizers know that his group was serious about protesting the event. He said that some of the group's supporters from as far as California were expected to protest the event.
Penkoski vowed that his group was not going to be violent, but rather peacefully voice opposition to the event and pray for all involved, including the drag queens themselves.
"This is a sign that if Christians are actually willing to stand up and fight back without succumbing to the fear of LGBT threats of violence, we can win if we stand together, pray together and we are willing to persevere," Penkoski told CP. "This is the results of that."
While Penkoski lives in West Virginia, he told CP that his organization has gotten involved in protesting the Lafayette event in part because one of the Warriors for Christ administrators lives in the city.
"This event is being sold as nothing more than an event for literacy and teaching kids to read. That is a lie," Penkoski explained. "This is LGBT indoctrination. The proof is in the material they are giving the kids. If this was just a reading outreach program, why would they need to dress up like women? Why do they pick stories that glamorize the LGBT lifestyle? Why couldn't they just come as themselves and read Curious George?"