'Loves God, Likes Girls' Author Talks Myths Christians Believe About Same-Sex Attraction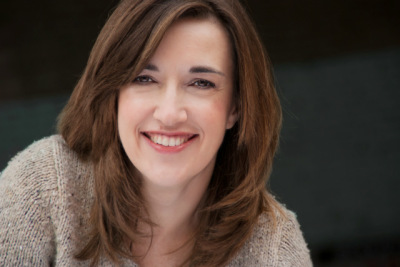 Sally Gary's story is unique in that it is her own, but as a follower of Jesus Christ living with same-sex attraction, the Texas native undeniably has much to say that would resonate with countless other women who find that they, too "love God but like girls."
While her journey to healing and acceptance rely greatly on addressing the lies and confusion that took root in her childhood and in relating to her parents, Gary rests in her relationship with God to navigate "the tension, the unresolved conflict" of desiring to live a life of holiness and yet yearning to fulfill the desire for relationship she believes that same God has placed in everyone.
In addition to telling of the experiences that shaped her ideas of self-worth and femininity, Gary uses her new memoir, Loves God, Likes Girls, to remind churches and Christians of their special privilege and responsibility to create safe places for men and women dealing with unwanted same-sex attraction.
In a recent interview with The Christian Post, Gary discussed both the difficulty and joy of writing Loves God, Likes Girls, shared what she believes are some of the most common and harmful myths Christians believe about those living with unwanted same-sex attraction, and explained why she is glad that Exodus International has "fallen back and decided to regroup" after founder Alan Chambers issued an apology for the ex-gay ministry's practices.
Below is transcript of CP's interview with Gary. It has been edited for clarity.
CP: Please share a little about yourself, such as your profession, the work you do through CenterPeace, where you worship, etc.
Gary: I've done a lot of things over the last 51 years. I'm a former high school speech and debate coach. I went to law school and practiced trial law for a little while. And then I taught most recently and Abilene Christian University, I taught there for 10 years in the Communication Department. Most recently, I became director of CenterPeace, which is a ministry that I founded in 2006. It's a ministry that helps provide safe places for men and women who experience same-sex attraction. We do different types of events to help churches and families know how to start conversations and talk more openly and more comfortably about reconciling faith and homosexuality, and helping families who have sons and daughters who identify as gay know how to really walk through that, and to have a more Christ-like response in the way that we talk about homosexuality ... How do we walk alongside someone who experiences same-sex attraction. That's been a great blessing in my life, to be able to do that ministry.
I worship at the Highland Church of Christ in Abilene, Texas. That's just been a great support system for me. Wonderful elders who love and support me and are fully supportive, in fact, agreed this year to become financially supportive of the ministry of CenterPeace. So they're a part of our financial support in the ministry as well as just being a safe place for me personally and holding me accountable as I walk with the Lord. That's been a really good place for me.
I didn't grow up in Abilene. I grew up in Wichita Falls, Texas. Of course, lots of stories that I write about in the book took place there. My mom and dad still live in Wichita Falls and they are extremely supportive of what I'm doing now. It's just been a great blessing to have family and church support like I have.
CP: Before I get into questions about Loves God, Likes Girls, I'm wondering if you could share briefly your theology on human sexuality for The Christian Post's readers.
Gary: That's a really broad question. The most basic answer is that I believe in a God who created every aspect of this universe and every aspect of our selves, including our sexuality, and so our sexuality arises out of a lot of things I think. I don't know that we have a clear understanding any more than we have a clear understanding of every aspect of how these human bodies of ours work, but as Christians, there's a deeply held belief that God created those bodies. Do things go awry with those bodies? Yeah, because we're human, and He knows that. Not everything about our physical makeup, including our sexuality, may work exactly like God intended but He is the great redeemer of all of that and helps us live in these human bodies as He intended whether those bodies cooperate with that or not.
Some of us may have struggles in other areas of our sexuality, with promiscuity, with faithfulness in a marriage, all kinds of ways that are human frailties and weaknesses (that) manifest themselves through our sexuality. I believe that God designed all of that and yet so many factors enter in to influence how we see ourselves as sexual beings and influence how we live that out. I believe it's important for us as Christians to surrender every part of ourselves, every part of our being to God, including our sexuality to try to capture what He did originally intend. That's not always easy and for some of us it's easier than others, some struggle in other areas. I think that's all that God really requires of us, is that we be willing to submit every part of ourselves to Him and let Him work out the details of all of that.
CP: How was it writing Loves God, Likes Girls? I imagine that, as you were reliving some of these situations, it might have been a bit difficult.
Gary: It was difficult at times. There were scenes that I remembered, and I believe wholeheartedly that the Lord gave me as I was writing different memories and stories, things that I had not perhaps thought about in a long, long time. Some of that was painful to go back and recall. As I was resurrecting that on paper, it was painful. But the sweet thing about that is that I was blessed to have my mom and dad just a phone call away. We were able to talk about some things that we had not talked about in 30, 40 years. For instance, I wrote a whole chapter about a Christmas that was extremely difficult, it was painful. Yet we had never talked about that since 1977, we really had never had a conversation about that. Yet to be able to sit down with my dad and say, 'What was that like for you, Daddy? What were you thinking, what was going through your head in those moments?' You know, there were some things that he remembered well and he was able to explain and we were able to talk about that in a way that was just amazing. It just brings a smile to my face now to think about how God has redeemed that relationship and brought reconciliation in a way that I never thought possible. Even though it was painful to remember some of those things, bringing that back up and talking through it, letting the Lord bring even more healing to that relationship and into my family in the ways that we communicate, that was really sweet. It was very much worth it from that perspective.
CP: I guess it's safe to say, then, you don't have any regrets about the things you shared or in the way you might have presented them?
Gary: No, I don't. I think the enemy wanted me to be fearful. Before the book came out, there were moments of 'what are people gonna think of me, what are people gonna think of my family? Are they gonna get that my family is absolutely precious and that so much good came from my family?' You know, the goodness that is in me came from the ways that my parents raised me and the values that they instilled in me. Are you gonna get that, too?
I think for the most part, the people that I've heard from who have read the book certainly see that. The enemy wanted me to fear that that wouldn't be the case before the book came out. Once it was out there, and I've had such a positive response from so many people literally across the globe that I'm very thankful that what was shared was shared. If it can help one person feel less alone and have a better understanding of what someone who experiences same-sex attraction goes through, then that's all worth it.
CP: I read on your blog that when it came time to discuss the title of the book, you told Leafwood Press director Dr. Leonard Allen that there was a certain message you wanted to convey with the title Loves God, Likes Girls. Can you share briefly what that message is that you wanted to put across?
Gary: I think a lot of Christians believe that if someone experiences same-sex attraction that person has just completely walked off the deep end, that they've walked away from God, that they couldn't possibly have a relationship with God or any feeling for what God wants in their lives. That's just not true. That is a myth that the enemy has perpetuated, that has separated and alienated us from the folks who are right in our midst. There's never been a time in my life that I've walked away from God. There's never been a time I didn't want God in my life. I talked to many, many people who've experienced same-sex attraction and most of us have grown up in church, have a deep desire for God, and come from strong, sweet Christian families. There is much confusion in how you reconcile all of that. So if Christians' only response is 'well, you obviously can't be right with God.' Or the idea that we somehow don't want God is just not true and it's extremely hurtful. It has the effect of making a lot of people eventually walk away from God, eventually walk away from church …