Lutheran Pastor Inspired by 'Peanuts' Takes Spiritual Counsel to Streets of New York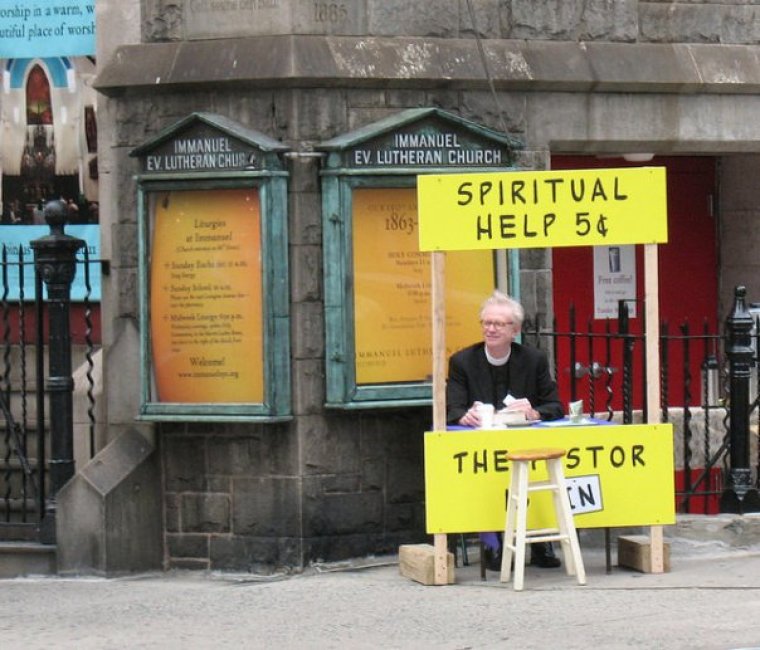 A Lutheran minister is taking an unconventional approach to ministry by setting up a booth on the streets of Manhattan and charging 5 cents for spiritual help, much like Lucy from the "Peanuts" comic strip.
In other words: "The pastor is in."
Pastor Gregory Fryer of Immanuel Lutheran Church in New York City told The Christian Post in an interview on Thursday that the idea to do this just dawned on him one day.
"I do this for fun, but also for real," Fryer said. 
Lucy was one audacious child to step forward and offer advice like she did, he noted.
"Likewise, it could be said of me that I'm excessively bold to put up my 'Pastor is in' booth, except I know that I have no wisdom to share with people. But I figure the Bible does, and the teachings of the Church do, and I have devoted my career to studying these things and I'm glad to share what I have learned."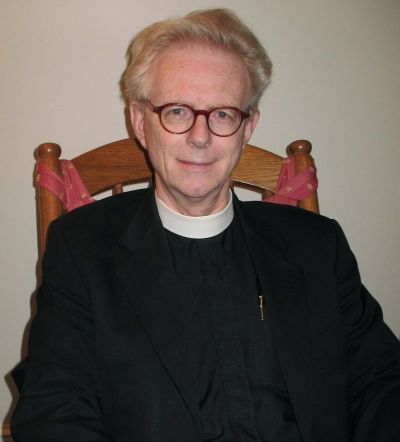 Fryer told CP that people might be surprised to learn about the number of New Yorkers who appear as though they have it all together, dressed to perfection on their way to work, who are willing to sit down and talk with him right there on the sidewalk.
His outside-the-four-walls of the church approach leads passersby to view him as more accessible, and he's learned to have a box of tissues handy because many people freely unburden their souls and cry.
"When they sit down there on that stool, it's as though all the world fades away," Fryer said.
While he doesn't actually charge 5 cents to listen and pray with people, some do leave a donation.
"People speak on a big variety of topics, from 'I think I'm getting a cold, could you pray for me?' to 'I have learned I may have only six months to live.' In general, humanity has hopes and dreams and fears, setbacks and sorrows, weight on their heart. I try to encourage them via Jesus and the faith of the Church," he said.
Fryer, 65, said one of his most moving encounters took place on Election Day.
"It was very interesting to me that people did stop by to talk about the election but they did not ask for prayer for any particular candidate. Instead, they asked for prayer for our land, for unity of our people, for peace in our hearts."
One woman who stopped by asked: "Would you pray for me that I not hate people who vote on the other side."
"I thought that was a wise prayer," he said. 
"Not only do I hope that more churches will do this, but also that each of us, as individuals, will do it too. This is a form of love we can provide for our neighbors: that we will make ourselves available to listen as carefully as we can and then to answer in a godly and encouraging way," Fryer said.
"It is but a single instance of what clergy do: We listen to people and answer back as faithfully as we can," he added.
"The booth gives me some satisfaction in believing that our God looks on at it and smiles."