Joel Osteen Cites Bible Verse on 'Turning From Wicked Ways' in Election Day Prayer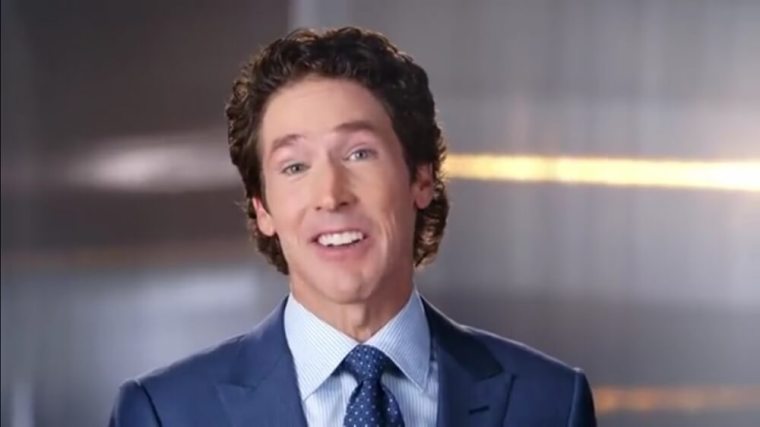 Pastor Joel Osteen of Lakewood Church in Houston, Texas, has shared a prayer for America and a Bible passage focusing on God's call for people to turn from their "wicked ways" on Election Day.
"Let's unite in prayer for America today," Joel Osteen Ministries' Facebook page wrote, as Americans go to the polls on Tuesday to select a new president.
Osteen quoted from 2 Chronicles 7:14, which reads: "If my people, who are called by my name, will humble themselves and pray and seek my face and turn from their wicked ways, then I will hear from Heaven, and I will forgive their sin and will heal their land."
Osteen, who in September was recognized by Church Growth Today as the leader of America's largest megachurch, has made very few commentaries on the controversial election season.
Still, when asked in an interview with NewJersey.com about the negative tone of the presidential elections, he encouraged people to "choose to be happy" and "overlooking things that are done wrong."
"Our general message speaks to staying in peace and being respectful and staying full of joy and staying positive," Osteen said.
"I don't get specific about politics, but our core message deals with [how] every day, you have to choose to be happy, you have to overlook things that are done wrong and things that are said," he added.
In a separate statement in March, Lakewood Church clarified that Osteen has not endorsed Republican presidential nominee Donald Trump, or any other candidate for that matter.
"Contrary to the misinformation making the rounds on social media, Pastor Joel Osteen has not endorsed any candidate for president of the United States," Lakewood said, according to local Houston station KHOU, after several articles quoted the pastor as calling Trump a "good man" in an October 2015 interview.
Osteen's message of positivity was reflected in his other posts on Tuesday, Election Day, where he wrote: "If you think you're average, you'll be average. If you think you're ordinary, you'll live an ordinary life. The truth is, there's nothing ordinary about you. You have the fingerprints of God all over you, and He crowned you with His favor."
The Church Growth Today research center, led by John N. Vaughan since 1980, noted that Lakewood has grown as many as five times under Osteen's leadership compared to when it was led by founding Pastor John Osteen, who died in 1999, and today has a weekend attendance totaling 52,000 people.