MacBook Pro 2016 Release: 13-Inch Skylake Version Debunked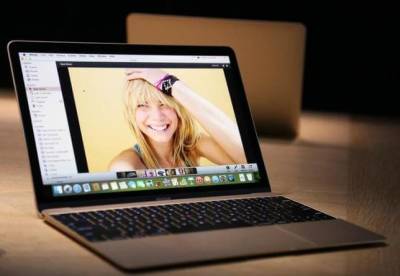 Last week, a 13-inch MacBook Pro was spotted in benchmarks that got Apple fans excited. However, a new report is saying otherwise.
Skylake-based 13-inch MacBook Pro rumor
On Thursday, Jan. 14, two benchmark results were uploaded to Geekbench 3. The results showed the machine as running an Intel Core i7-6567U processor clocked at 3.3 GHz. The benchmarks also showed that the device had an integrated Intel Iris Graphics 550 GPU graphics card.
Reports linked the benchmark results to a next-generation 13-inch Retina MacBook Pro based on Intel's Skylake chip. The listed Intel chip, which had been previously announced but not yet released, would reportedly match Apple's expected 13-inch MacBook Pro model. This resulted in fans getting all hyped up about the upcoming Apple laptop.
5 reasons the rumor is "likely false"
A new report is debunking previous claims that these benchmark results allude to a MacBook Pro with a Skylake chip. According to Apple-centric site MacRumors, the benchmark results are more likely to represent a Hackintosh model, which is the term given to a PC that runs Apple's OS X operating system.
The publication points out certain "unusual aspects" in the benchmark results that suggest the machine is "more likely" a Hackintosh than a MacBook Pro.
1. 15W4314 build number for OS X 10.11.3
The benchmark results list OS X 10.11.3 as Build 15W4314. The site calls this an "anomaly." It doesn't fit Apple's naming pattern, not even for custom builds. OS X 10.11.3's build number should start with 15D, following Apple's naming convention.
2. Model identifier SKLCRB1,1
The machine's model identifier SKLCRB1,1 is another aspect that's been pointed out. It doesn't line up with Apple's other pre-release identifiers.
3. 6 GB, 1,600 MHz DDR3 RAM
The machine lists its RAM as a 6 GB, 1,600 MHz DDR3. This, however, is "suspect" in terms of its amount and speed of memory.
4. Single- and multi-scores
The machine registered a single-score of around 2,500 and a multi-score of around 4,500. On the other hand, Apple's 13-inch Retina MacBook Pros that were released in early 2015 registered a single-score of 3,099 and a multi-score of 6,477. As can be observed, the benchmark results are lower than those of the current-generation MacBook Pro.
5. Motherboard ID of 50619A408DB004DA
The device's motherboard listed an ID of 50619A408DB004DA. This matches the MacBookPro8,1 model used in desktop-class processors and is the same as the motherboard used in Apple's 2011 13-inch MacBook Pro model.
Although the report may have debunked last week's rumor, it shouldn't extinguish fans' hope for a MacBook Pro with an Intel Skylake chip in the near future. The publication notes Apple will "likely update" at least part of its MacBook products with Skylake this year.