Madonna's Family Church Will Be Sold; Brother Wants It to Become Museum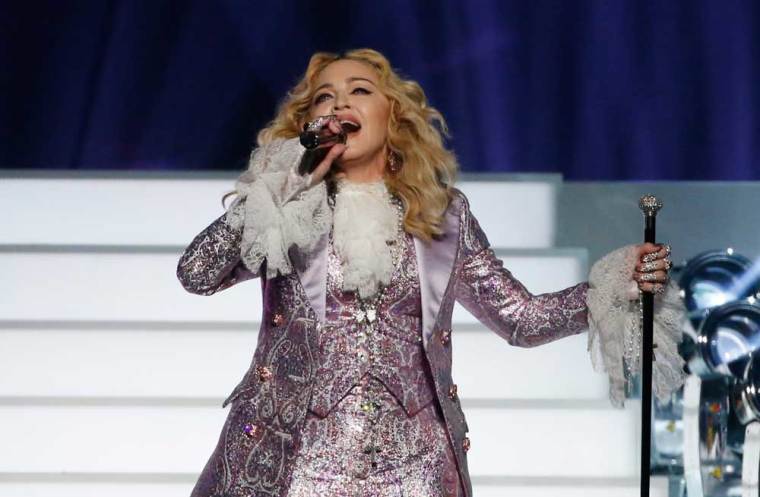 Long before she was excommunicated from the Catholic Church, superstar Madonna and her parents had a history attending a place of worship called Our Lady of the Visitation Church. Now that the church is about to be sold, the famed singer's brother has an idea of what to do with it.
"It'd be nice if they could do something with the church, maybe an art museum – anything to keep it going, it's a nice structure," said Martin Ciccone, Madonna's older brother, in an MLive report. "I'd like to see somebody keep it and do something artistic with it."
The Catholic church in Bay City, Michigan, was more than a place where Madonna attended Mass. It also is the place where her parents Tony Ciccone and Madonna Fortin were married over sixty years ago. Her brother, the owner of Ciccone Vineyard & Winery in Western Michigan, is sad to hear that the church is going to be sold.
"It's sad. I certainly have good memories there," her older brother said.
According to MLive reports, a 2014 merger took place between Our Lady of the Visitation and St. Mary's, which led to the Our Lady of Peace Parish to be formed. While the worshippers in the parish attend St. Mary's, low number of parishioners is what ultimately led to the the sale of the church Madonna's family used to attend.
In a previous MLive report, Madonna's brother recalled how he and his sister used to play basketball at church in the area of Michigan where they spent quite some time after their mother died.
"She'd come out there and try to compete with us," Martin recalled in a previous MLive report. "She was only a year younger, so it seemed like we were always together."
These days, Madonna no longer subscribes to her Catholic upbringing. Last year, the Grammy Award winner recalled being excommunicated from the Catholic Church.
"I have a long relationship with the Pope, with the Vatican, with the Catholic Church, with my excommunication," Madonna revealed. "Anyway, you know, I was raised a Catholic, and no matter what spiritual path I might go down, I always feel some kind of inexplicable connection with Catholicism. It kind of shows up in all of my work, as you may have noticed."
Close to 10 years ago, Pope Francis' predecessor Pope Benedict XVI decided the singer crossed the line in her decision to fuse religion in her tour that was deemed blasphemous. After she rose from a glittery cross with a crown of thorns atop her head during her 2006 "Confessions Tour" stop in Rome, the Catholic Church was outraged.
With the approval of Pope Benedict XVI, Cardinal Ersilio Tonino called for the singer's excommunication from the church.
"This time the limits have really been pushed too far. This concert is a blasphemous challenge to the faith and a profanation of the cross," a previous statement from the cardinal reads. "She should be excommunicated."