Make Gospel Central in Home to Keep Kids From Porn, John Piper Says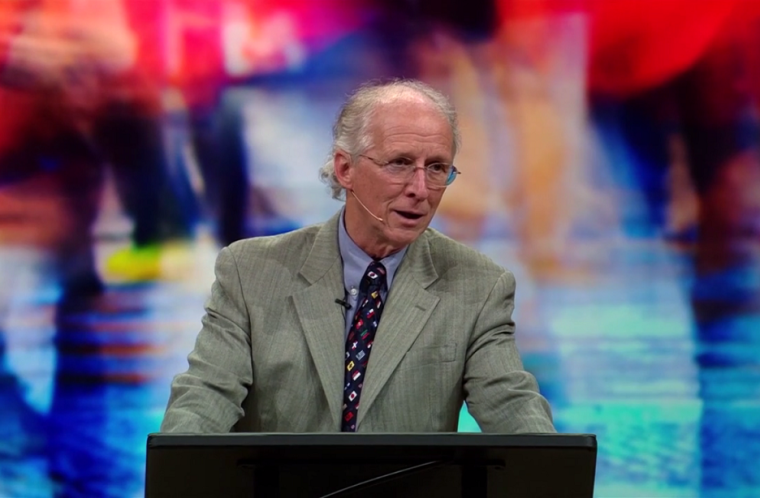 To raise children to resist porn-saturated digital culture, the Gospel must be a constant theme of conversation between parents and children, John Piper says.
In response to a question from a concerned mother Friday about how she and her husband can raise her sons to not fall into the various kinds of lust that so many godly men have, the Reformed theologian offered several pieces of advice.
"Seek to be utterly authentic in your own love for Christ, your own joy in him, and your own delight in his ways. You can't force upon a child satisfaction in God when it does not look as if he's satisfying Mom and Dad," Piper said, noting that the goal is not conformity to rules but "inward love for God and his way."
"Saturate your family with Scripture. Talk about it morning, noon, and night," he continued. "Talk of it when you get up, when you go to meals, when you're riding in the car. Talk of the word of God, and seek to help your children understand it. Treat the Bible as the absolute authority in your life. Pray that the children will grow up believing that this book is the highest authority in the universe under God."
To further bolster their faith to stand against all kinds of sin, Piper recommended making the Gospel a "constant refrain" in the home.
"[K]eep in front of your children that Christ died for sinners, and that he provides a way of preserving and restoring fellowship with himself when we have failed. All children fail. They all do bad things. Their conscience bothers them," he said.
"They know they are sinners. They need to be reminded again and again about the Gospel way of handling failure and sin, not the world's way. Otherwise, they're going to become secretive and hide their sins because they don't know how to settle them with God, let alone with their parents."
Parents have to probe, and not assume that everything is fine, he went on to say.
"Ask more than the brief 'How are you doing?' question. Get alone with them in the seclusion of a bedroom or in the car or a restaurant where just you and that one child go. Dig into their hearts, their feelings, their fears, their hopes, the challenges that they feel at school and with their other siblings. Don't settle for a glib, superficial, one-word answer."
In addition to establishing protections on all their digital devices, Piper suggested another idea is for parents to tap into supernatural power together with other moms and dads where they pray and fast together.
"Perhaps it is once a week or so. You skip a lunch, show up, and pray for thirty minutes, just for each other's children. You pray that God would exert supernatural power to work in your children all the dreams you have for their godliness," he concluded.