Malcolm Butler, Patriots Rookie Who Made Super Bowl Winning Interception Was Working at Popeye's Just 4 Years Ago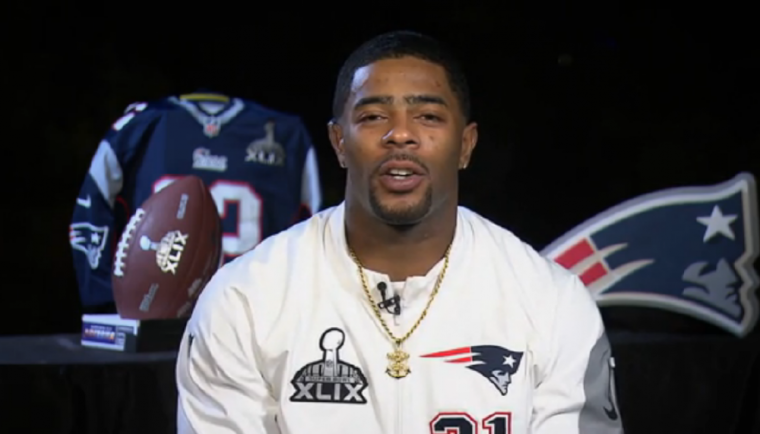 When the New England Patriots needed a hero to save them from the jaws of defeat in Sunday's Super Bowl game against the Seattle Seahawks, no one expected it was going to be their undrafted rookie, cornerback Malcolm Butler, 24, who said he knew he would do something special and had "prayed on it."
With about ½ minute left in regulation playing time of the Super Bowl Sunday, the Patriots were up by just four points with a 28-24 scoreline. The Seahawks were, however, in possession of the ball and about to go for a 2nd-and-goal play. A successful move of the ball into the end zone would automatically make the Seahawks the champions of Super Bowl 2015. It felt almost inevitable.
Seahawks quarterback Russell Wilson pulled back and made a pass toward the goal line, and like the hand of God in a dire situation, Butler, who was working at Popeye's just four years ago, according to the Providence Journal, intercepted the pass at the goal line and unraveled everything.
"I just had a vision that I was going to make a big play. And it came true and I'm just blessed. I can't explain it right now," Butler said in an interview shortly after the play.
A day later, he told ABC that he started to believe he would do something special in the Super Bowl shortly after having a conversation with an Uber driver on Saturday.
"When I really believed it is when I called an Uber driver for my mom. My mom called me and told me, 'The guy spoke nice of you and he said he felt like you're going to do something fantastic tomorrow.' I just prayed on it and I just went out and played as hard as I could, and it turned out great," said Butler.
"I got beat on the route in practice and the memorization and the preparation just helped me out, and I just jumped the route and made a play," he added. "It was do-or-die time so I just had to do it."
Butler explains that his determination comes from enduring a lot growing up, and he hopes to inspire young kids.
"You see some tough things growing up, and I just always said, 'I didn't want to have that life,'" he said. "I wanted to be someone. And I just wanted to make my family a better family and inspire young kids that anyone — that you can do whatever you wanted to do if you put your mind to it, and you just believe and have faith."