Man Distraught Over Divorce Tries Pulling Gun at Pulpit; Church Members Take Him Down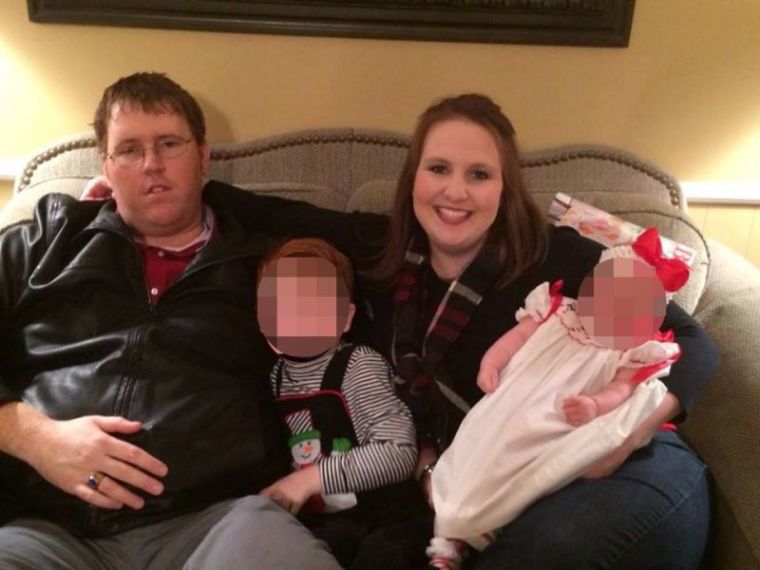 A distraught Alabama man who attempted to pull a gun at the pulpit of a local church during a row over his pending divorce was quickly disarmed by quick-thinking members Sunday and handed over to police.
Authorities in Limestone County, where the incident took place, were not immediately available to discuss the matter with The Christian Post Monday but they told WHNT 19 that the man, Thomas Zebulun Lewter, 34, was charged with making a terrorist threat during a service at O'Neal Church of Christ in Athens.
Stephen Young, public information officer with the Limestone County Sheriff's Office, said during the service Lewter approached the pulpit and began calling out his wife and father-in-law who were present.
Congregants at the church at the time then tried getting him to stop talking and sit down but he refused and attempted to grab his handgun. He was then tackled and restrained by some of the worshipers in attendance, including a retired Limestone County Sheriff's deputy who held him until police arrived on the scene.
In a statement posted on Facebook Sunday night, Lewter's mother, Diane Lewter, played down what happened inside the church Sunday and said her son was simply trying to explain why he doesn't believe in divorce.
"...NO he did not pull a gun on anyone at the church!!!!! He was only trying to explain why he doesn't believe in divorce and quoting scripture from the Bible! He asked his Deacon father-in-law to sit down and listen and he did, because this was the signal to bring on the Lord's Church GI Jo team. My son never intended to hurt anyone," Diane Lewter said.
She explained that her son was triggered because his wife, Kathryn Smith Lewter, has kept him away from their children and he found out on Saturday night that the church helped his wife move out of their matrimonial home.
"[She] took his children because he has an alcohol problem in early May and left, asked him for a divorce he does not want or believe in scripturally since adultery is God's only provision for divorce. He has only been allowed to see his two precious children a couple hours on Father's Day. He came home to find his home empty of everything last night when we got home from vacation!" Diane Lewter wrote.
She said after her son was taken down by the church members, worship resumed and continued as normal.
"Singing, preaching and the Lord's supper resumed normally with several Christian[s] including a couple of the ones who manhandled my son after our wonderful preacher preached a sermon on love, marriage and forgiveness repenting their sins," Diane Lewter wrote.
"My son lost his wife, his children and everything he loves, he asked the elders over and over for help to NO avail. So before you judge you better clean out your [own] hearts. You never know what might happen to your own precious children and family one day!" 
After his arrest, Lewter was taken to Athens-Limestone Hospital for evaluation before he was booked at the Limestone County Jail.
O'Neal Church of Christ representatives were not immediately available for further comment on Monday.