Pastor, Grandfather Who Killed Walmart Gunman Emerges, Says He Was Forced to Protect Family
Pastor, Grandfather Who Killed Walmart Gunman Emerges, Says He Was Forced to Protect Family
After three days of avoiding the glare of the media spotlight to process what happened, Pastor David George of Oakville Assembly of God church revealed himself Wednesday to be the hero civilian who fatally shot a man who went on a shooting rampage at a Walmart store in Tumwater, Washington, that left two people injured on Father's Day.
Speaking at a news conference where he struggled to hold back tears at times while reading from prepared remarks, George explained that, in addition to processing his fatal shooting of 44-year-old Tim Day, he need to make sure the police had time to verify all the facts in the incident away from the media.
"It was my request to remain unnamed and out of the media spotlight for the actions I performed. You need to know that it was not out of shame or regret that I wanted to maintain a small level of anonymity. My intention was and is to maintain the dignity and integrity of my ministry here in Oakville. I did not wish those actions to overshadow the ministry of the church and my service to the community that I love," George said. "Secondly, I and my family needed time to process the events, ensure one another's well-being and just love each other. This was a traumatic experience for us and all of those involved."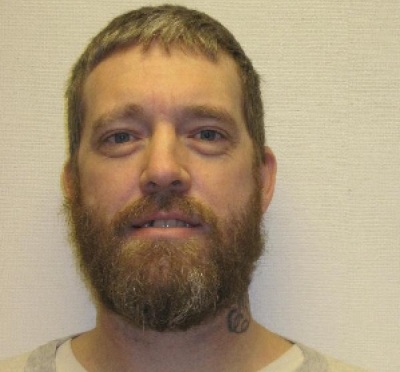 Police told KOMO News that Day might've been experiencing paranoia when he went on the rampage that triggered his death at the hands of the pastor.
George, who is a trained EMT/firefighter with the Oakville Fire Department, explained that he was making an exchange at the Walmart where his wife, daughter and granddaughter were also in the checkout when he heard shots near the back of the store. George said he was looking for his family to get them to safety when the gunman ran past him.
"The gunman came past me waving and pointing his gun and exited the building. I followed carefully, along with another citizen carrying a firearm, unaware of what the shooter would do next or where he would do it," George said.
The pastor then explained how he watched as Day tried to hijack a car and move on to another vehicle when he failed at the first car. He said Day screamed at the driver and then shot two times into the driver's side of the vehicle.
"When the driver did not or could not respond to his threats he began to travel in the direction that I thought my family to be. At this point I left cover and moved to intercept the gunman. When the gunman began threatening another person for the use of their car, I moved in order to have a safe shot at the gunman. He entered the vehicle, which I considered an even bigger threat, and fired to stop the shooter," he explained.
George said Day tried to exit the vehicle but fell to the ground. He screamed at Day telling him to drop his gun and show his hands. He soon realized that the gunman was unable to respond and soon turned his attention to one of Day's victims who had been shot.
"I acted on Sunday to protect my family and others from the gunman and his display of obvious deadly intent. This is in accordance with both my training as an emergency responder and calling as a pastor, husband, father and grandfather. I am grieved that the shooter's reckless actions endangered and hurt numerous individuals and demanded that he be stopped before doing more harm. My family, my congregation and I are praying for the gunshot victim's full recovery and for all those that are suffering as a result of Sunday night's tragic events, including the shooter's family," George said.
Tyler Fievez, whose father, Rickey, was shot twice when Day tried to steal his car, said he's grateful for the pastor's intervention.
"I want to tell him thank you and I would like to shake his hand and meet him," Fievez said. "That bystander is a hero. That guy could have killed both my parents plus plenty more people."
Tyler's mother, Melinda Hill, a Walmart employee, was in the car with his father during the attack and was hurt by flying glass.