5 Women Working for Christian Missionary Group Gang-Raped at Gunpoint in India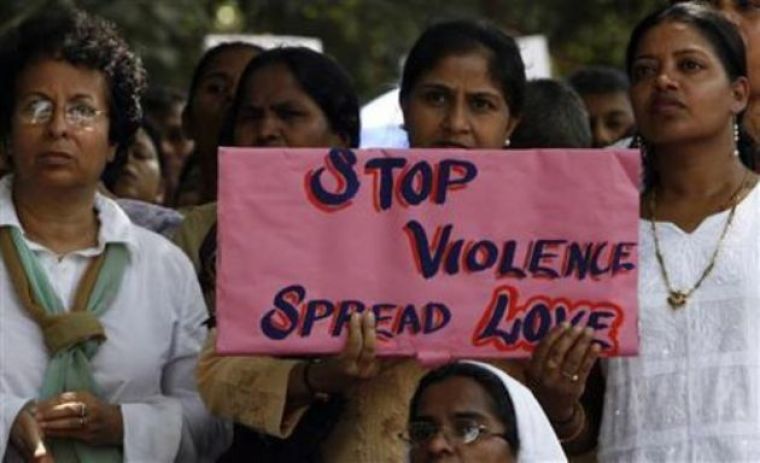 Five women working for a Christian missionary group were abducted and gang-raped by men who filmed their crime, police in eastern India said on Friday.
AFP reported that the women were performing a play aimed at raising awareness for human trafficking, which is a major problem in India, in the Khunti district of Jharkhand state, when they were abducted by unidentified assailants.
The attackers, who raped the women at gunpoint, reportedly filmed their actions on video.
Police officer Rajesh Prasad said the women worked for the non-governmental organization Asha Kiran, which is supported by a local Christian missionary group.
Prasad explained that police are questioning several people, including supporters of the anti-establishment Pathalgadi movement.
AV Homkar, another police officer, told BBC Hind's Niraj Sinha that the women headed toward a local mission school after performing their play on human trafficking.
"Around the same time, some armed people reached the school. They abducted five girls from their team and took them to a jungle and raped them. We have dedicated three teams of police to interrogate several people," Homkar said.
Officials have indicated that the attackers could belong to a group that is highly hostile to "outsiders," though the nationalities of the victims have not yet been revealed.
"We are still processing what has happened," said Rajiv Ranjan Sinha of the Jharkhand Anti-Trafficking Network.
"This is the first time field workers have been targeted and it is both surprising and shocking. It is now going to become more difficult to work on this issue," he added, as reported by NDTV.
As many as 40,000 rape cases were reported in India in 2016, many involving young girls, which has sparked public outrage and demands for police to do more to protect women and children from attackers.
Christians, including many women, have been subjected to horrific assaults in rural locations in India due to their faith.
Earlier this week, a 22-year-old Bible school student revealed how she and her mother were chased, dragged and beaten by Hindu radicals in their home village, being told that as Christians, they are no longer welcome.
The woman, identified as Bahia in an Open Doors USA article, said that Hindu hardliners "threatened to rape or kill me" if she returned home.
"The situation in the village still hasn't been resolved. I want to spend more time learning about God so that one day I can return with the Gospel. That's the promise I made to my mother," Bahia said.
"It's my deep desire to share God's word. I want to tell everyone that Jesus didn't just die for foreigners. He died for everyone. That's my message to the people in my village, to the people in India and people outside of our country."