Man Tim Tebow Prayed Over During Seizure at Baseball Game Rededicated Life to Christ Hours Before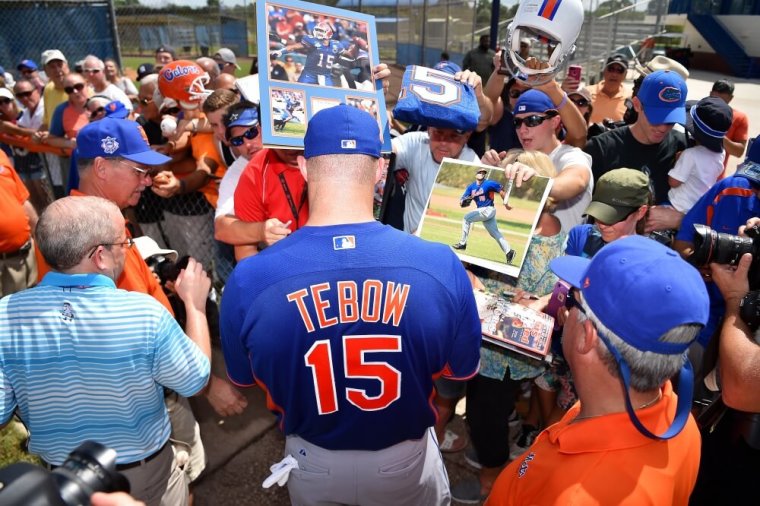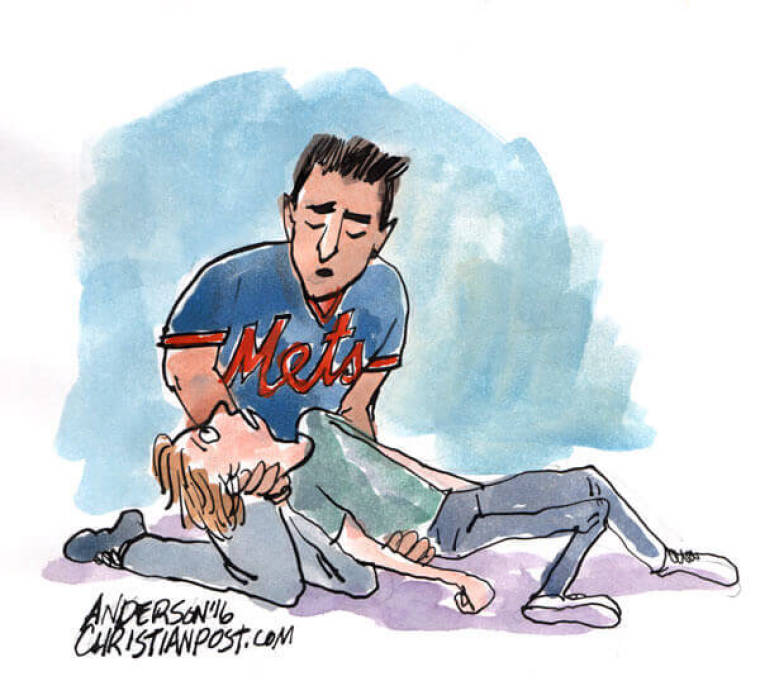 View Photos
After Tim Tebow made headlines in October for praying over a fan who had a seizure following his first Arizona Fall League baseball game, The Christian Post has learned that the fan rededicated his life to Christ just hours before his collapse and encounter with one of America's notorious Christian athletes.
Arizona resident Brandon Berry had an MRI scan performed to check a tumor in his pituitary gland on Oct. 11. After talking with the doctor, Berry decided it would be best for him and his health if he got out of the house and went to see a baseball game that day.
In hopes of seeing prospects from his favorite MLB team, the Atlanta Braves, Berry, who originally hails from Hayesville, North Carolina, and suffers from frequent epileptic seizures, decided to go watch an Arizona Fall League game in Glendale. After sitting down in the stands on the third-base side near leftfield, Berry felt a tug on his heart.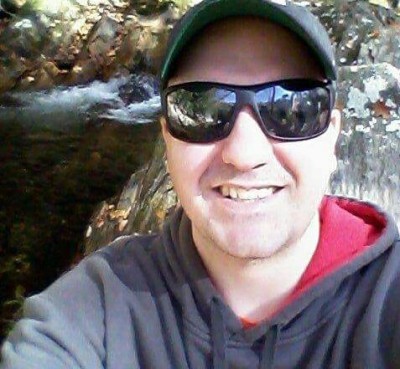 "I got to the game and before the game actually started, I saw this guy in a Tim Tebow jersey. His name was Daniel. He was talking about God and how He has changed his life. It was a really heavy burden on me because I was really mad at God for all my health issues," Berry told CP in a Monday phone interview.
"It put a burden on my heart because I have always thought I was saved. I had talked to him about Christ. I said, 'Do you really believe that God helps people?' He told me a story about his son, who has seizures too. I said we could pray and I rededicated my life to Jesus before the game started."
Daniel Kelly, a former NFL scout and devout Christian, recalled in an interview with CP on Tuesday that Berry was sitting about two seats down from him and his wife, Samantha, when Berry overheard him telling a New York Times reporter about his faith in Christ.
Kelly explained that after his conversation with the reporter ended, Berry came up to him and asked how he could be sure that he was saved.
"That is the first time anything like that had ever happened to me in the years that I have been saved," Kelly told CP. "I said, 'Brandon, Scripture plainly tells us that no man comes to the Father unless he is brought.' I said, 'That is what is happening right now.' I said, 'If you confess with your mouth that Jesus is Lord and believe in your heart that God raised Him from the dead, then you will be saved.'"
"I asked if he would like to pray with me to receive Jesus Christ as his personal Lord and Savior to make sure that he is saved," Kelly continued. "Right there, we both took off our ballcaps and joined hands. I just went ahead and led him in prayer. I said, 'I confess with my heart that Jesus is Lord and believe in my heart that God raised Him from the dead. Amen. In accordance with the Scripture in Romans 10:9, the Bible says that you are saved.'"
Following the prayer, Kelly told Berry that God has an amazing plan for his life and "He is going to give you a testimony that is really going to glorify Him."
Berry and Kelly went about watching the game, which not only featured the former football star but also a number of MLB prospects. After the game ended and Tebow went 0-for-3 in his at-bats, Berry was about to walk out of the stadium to catch an Uber home when he felt a familiar sensation coming on.
He explained that the metal taste that came to his mouth let him know that he was about to have another seizure. He tried to get low to the ground and soon, he was on the ground seizing.
After a couple of minutes, Berry regained consciousness.
"It was really foggy and I didn't know where I was. The first person I saw, I don't know if he was an EMT but he had a Detroit Tigers hat on and he was asking me if I was alright," Berry said. "Then, it took me a minute to realize that there was Tim Tebow right there by me."
Kelly recalls that it was when Tebow came over to the stands to sign autographs that Berry collapsed. Kelly explained that he began to pray out loud for the Lord to heal Berry. Kelly said that while he prayed aloud, Tebow put his hand on Berry's leg and prayed quietly.
"Right after that, he stopped seizing and his whole body just stiffened up. My first thought was that he was dead. A paramedic even put a hand on his neck to check for a pulse," Kelly explained. "Then, Brandon started coughing and he came out of it."
Tebow stayed for about 15 to 20 minutes to comfort Berry before paramedics transported him to a nearby hospital.
Berry recalls telling Tebow about how he is a diehard Georgia Bulldogs fan, which is a rival school to Tebow's alma mater, the University of Florida, where he played college football and won the Heisman Trophy as a Gator.
"It was just a little weird because I was thinking that why would somebody who I cheered against as a Georgia Bulldog fan be right there by me," Berry told CP. "It felt like God sent him to be there to comfort me."
Going forward, Berry said that he has been provided with a great testimony to tell others about the Lord, just like Kelly said he would. Kelly told CP that Berry's story and encounter with Tebow has God "written all over it."
"Brandon could have had a seizure at any point in that game," Kelly contended. "It just happened to be right when Tim passed by is when the whole thing happened. The timing, the event, the way it was orchestrated, Tim playing for the minor leagues in Arizona in Glendale, everything just had God written all over it. Every way it was orchestrated just had God's handprint written all over it."
Berry told CP that after being released from the hospital, he went to North Carolina to visit with some of his old church friends and family. He said now that he is back in Arizona, he plans to become more active at his church, First Baptist Church Garden Lakes in Avondale. Ideally, he wants to get involved in ministry work to help youth who are struggling with their faith.
Although Berry was going through stretches where he would have about two seizures per month, he explained that since he was put on new medication, he has not had a seizure in over a month.
"I feel a lot less stressed and less anxiety and stuff," he explained. "I feel like now I want to do more things with my life and I want to serve God more."