Tim Tebow Surprises 89-Y-O Grandma Who's Been Praying to Meet Him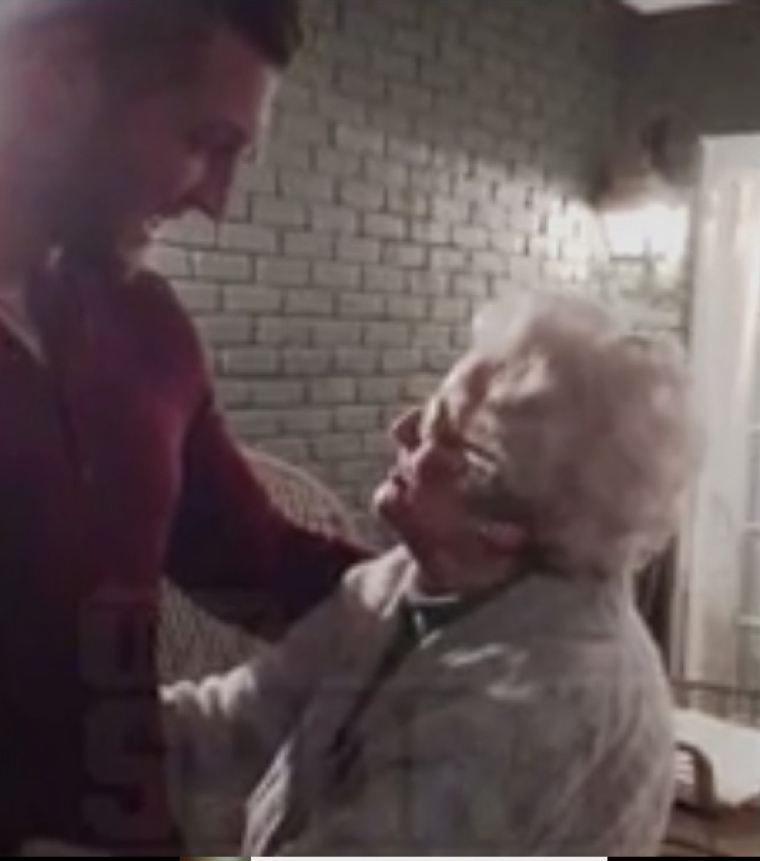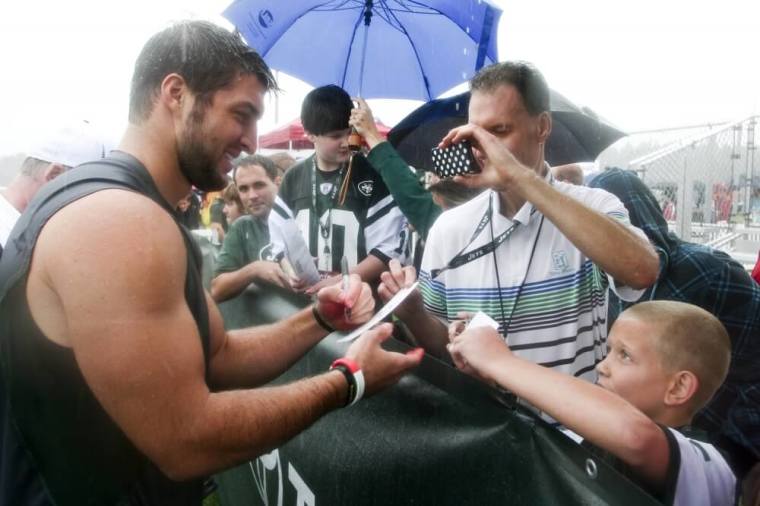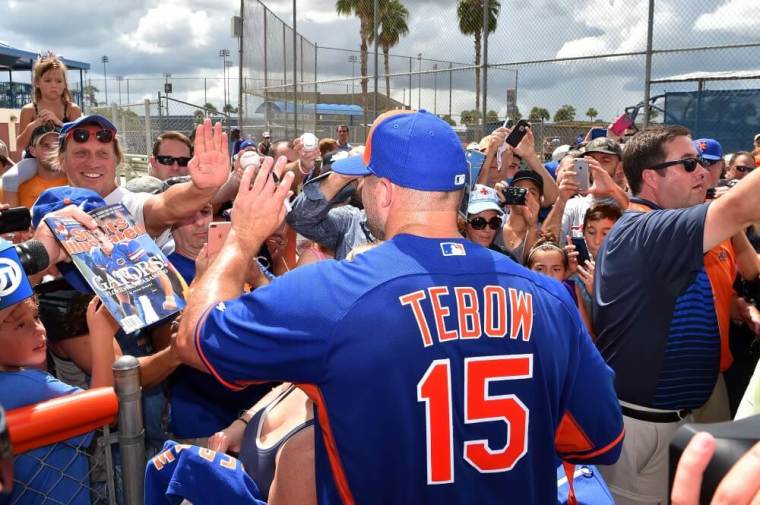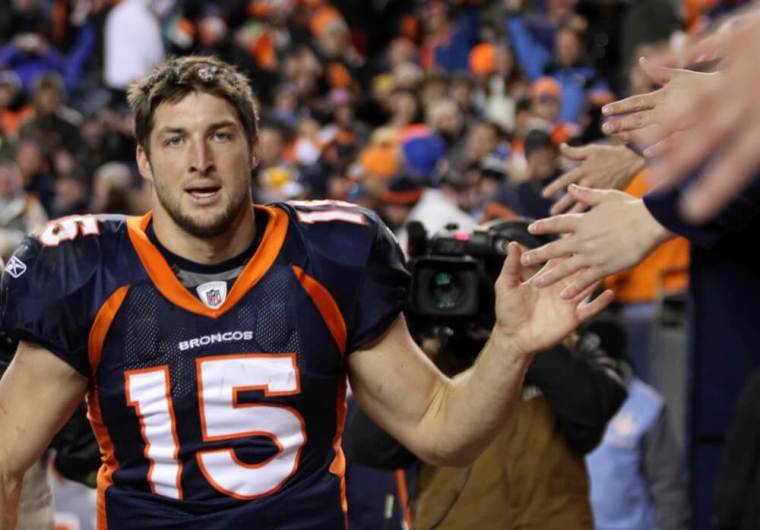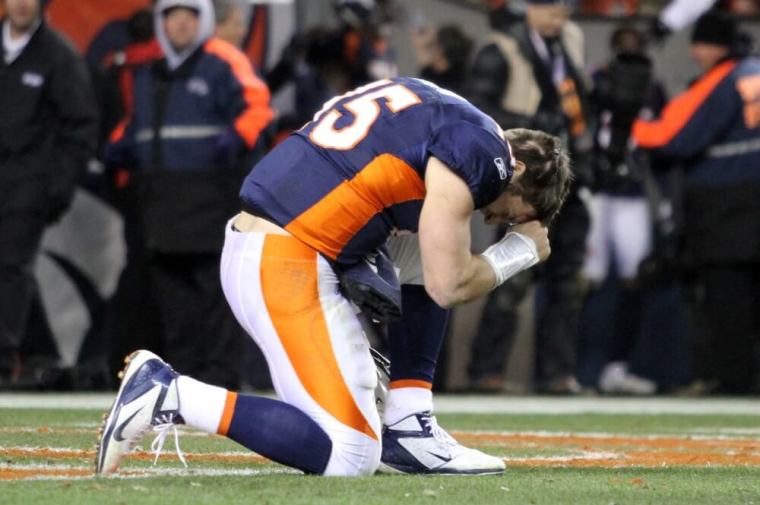 View Photos
An 89-year-old grandmother who's been praying to meet Tim Tebow for some time finally got her prayers answered in a surprise encounter at her home where she expressed her love for the athlete with a kiss.
Tebow, the 29-year-old former NFL quarterback-turned best-selling author, surprised Margaret Henderson in Atlanta, Georgia, on Sunday, as seen in a video released by TMZ Sports. Henderson was in disbelief as she met the man she had been praying to see in person.
"That's not Tim Tebow!" Henderson exclaimed when Tebow greeted her with a hug. "Oh my God, you're kidding!"
After Tebow asked her how she was doing, Henderson let him know she had been praying to meet him.
"I prayed to meet you. I can't believe it ... can I kiss you," she asked before planting a kiss on Tebow's cheek. "I love you, I love your mama, I love your daddy, I love Robby, and I love all of your family."
A smiling Tebow responded with hugs for the woman while thanking her for the kind words.
Tebow has become known for bonding with fans throughout the years. In 2014, a woman named Mckenzie Hoskins waited over 24 hours to meet the SEC Network analyst when he visited Knoxville for a University of Tennessee football game.
Not only did Hoskins get to meet the former Heisman Trophy-winning athlete, she was given a piece of cake from Tebow who also autographed the sign she made for him.
"Honestly, he could have brought me a piece of grass (or) a cotton ball and I would have reacted the exact same way. It didn't matter what he could have brought me," Hoskins told local news station WJHL last December. "I was so overjoyed that I was meeting my hero, [the] hero of my faith. He stands for everything I believe in: Jesus Christ and the stance he takes for Him."
Last year, Tebow reportedly even autographed a Bible for a fan, according to Phillyvoice.com sports reporter Matt Mullin who tweeted about it.
"I'm pretty sure someone got Tim Tebow to sign a Bible," Mullin tweeted. "Don't know how I missed this before. #Eagles."
Earlier this year, Tebow took things a step further by praying for a fan who was suffering from a seizure.
"Tim Tebow comforts a fan who had a seizure in the stands after the ex-quarterback's Arizona Fall League debut," ESPN reported. "Tebow waited with the man until paramedics arrived."
The evangelical Christian football star-turned-baseball player has made it his mission to encourage people even when he's not in the public eye. Back in 2012 as he pursued a career in the NFL, Tebow said he wanted to use his platform for something bigger than just sports and entertainment.
"Being able to score touchdowns and win games is a way to get a platform. But, ultimately, if that's what you do in your life and that's what your life is based on, I don't know, I feel like that's a little bit of a meaningless life," he said in an interview with the Gainesville Sun. "But if you can take that and do something with it like a lot of athletes do, then you're having a life of success, a life of meaning."