Man Who Set Fire to Historic Texas Presbyterian Church Gets 40 Years in Prison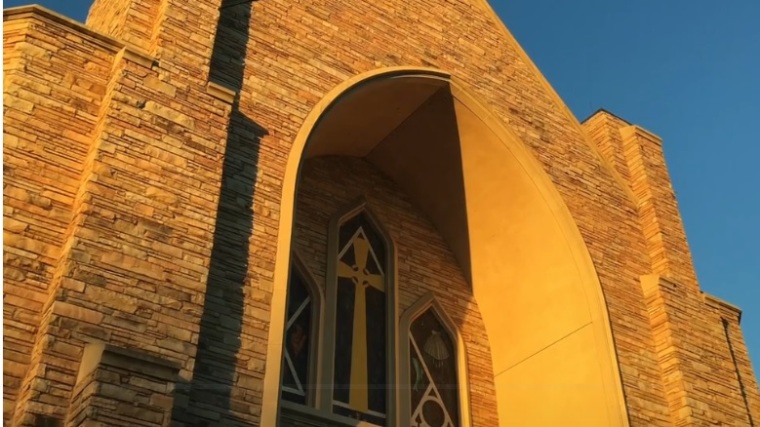 A Texas man who set fire to a church and caused nearly $800,000 in damage has been sentenced to 40 years in prison.
Thomas Britton, 56, was convicted of arson and criminal mischief after jurors spent just five minutes in deliberation Thursday, The Associated Press reports.
In January 2017 Britton set fire to St. Stephen Presbyterian Church in Fort Worth. He was identified on church surveillance video after it was released.
Fritz Ritsch, who pastors the congregation, said five fires were set inside the church and several items were destroyed.
At first, investigators said Britton told them that he was not at the church, but he later indicated he was there on a national security mission to meet a potential terrorist. Britton also left graffiti in an attempt to implicate a terrorist group, authorities say.
"He had written something to make it seem like the damage was done by Muslims, but he misspelled Muhammad," Ritsch said.
"It was disturbing that he was trying to make it seem like it was a terrorist act. It was all very disturbing."
Prosecutor Vincent Giardino said that his "goal was not just to damage the church, but to obliterate it."
"That is insidious. It's sinister. And he has no remorse for it," he said, noting that the crime constituted "historic criminal mischief."
Prosecutor Theresa Austin added, "This historic church is a living record of the ongoing circle of life in Fort Worth: babies are baptized there, children attend school, weddings are performed, and ancestors are buried on the grounds."
"Thomas Britton violated this place of sanctuary, and his actions won't soon be forgotten by this community."
The blaze was set early in the morning of Jan. 8 last year, and on that same day Britton told a support group — with "black, tarry substance" on his face and hands — that he had been on an oil rig.
He was arrested two days later on a seat-belt violation, and reportedly had a black substance in his hair. Britton also had "numerous small cuts" on his hands and fingers "that are consistent with the breaking of glass," according to the arrest warrant.
Detectives ceased questioning Britton when he asked to have an attorney present. Police released the security photos to the public the next day and started receiving leads in their investigation. 
The Presbyterian church has operated a ministry for the homeless for years, its website states, but church officials told the Star-Telegram they didn't know Britton.