Man who killed 3 people at Alabama church potluck gets life in prison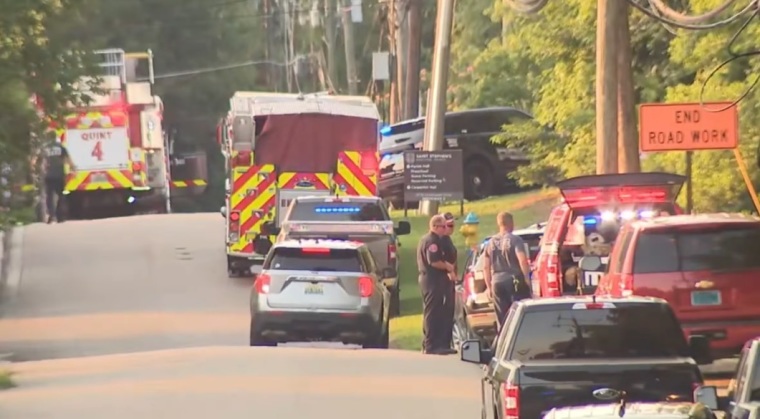 A man who murdered three people at an Alabama church potluck last year has been sentenced to life in prison without the possibility of parole.
Robert Findlay Smith, who killed three people when he took out a handgun and opened fire on a potluck held at St. Stephen's Episcopal Church in Vestavia Hills, was sentenced to life in prison on Tuesday.
Emory Anthony, who served as the defense attorney for Smith, was quoted by The Associated Press as saying that he believed his client was "remorseful" for his actions.
"We're so thankful to the families of each one of those victims because they agreed to allow him to plead to life. He could have been facing the death penalty," said Anthony.
"So they did not just talk about being Christians, they acted as Christians. I know it's hurtful to each one of the family members, but we say thanks to each one of them."
District Attorney Danny Carr said in a statement quoted by the AP that while his office would normally seek the death penalty for such a crime, the families of the victims opposed this option.
"This type of senseless murder of three innocent people is certainly a case our office would typically try in front of a jury and seek the death penalty, however, that was not the wish of the three families in this case," stated Carr.
"After much discussion, thought and prayer, the families were unanimous that they would prefer a plea of guilty to capital murder and a life without parole sentence."
The Rev. John B. Burruss, the Rev. Katherine Harper and the Rev. Becky Bridges, the clergy of St. Stephen's Episcopal, released a joint statement on Tuesday saying that, with the sentence handed down, "our community can invest energy on how to model God's unconditional love and be a place of healing and resurrection."
"We offer prayers for all the lives who have been — and continue to be — altered by this tragedy, especially those who were in the Parish Hall on June 16," they stated. "As difficult as it is, we pray that God's redeeming love may reach Mr. Smith as he lives with the consequences of his actions for the rest of his life."
On June 16 of last year, St. Stephen's Episcopal Church was holding a "Boomers Potluck" event for older members when Smith showed up, sat by himself, and refused to socialize with others.
Then, after a little while, Smith fatally shot 84-year-old Walter "Bart" Rainey, 75-year-old Sarah Yeager and 84-year-old Jane Pounds before a church member struck him with a chair and wrestled the gun away from him.
Susan Sallin, a 73-year-old who was at the same table as the victims, told the AP last year that she had "personally invited him to come and sit at our table twice," however, "he did not come."
"People were diving for the floor. I was diving for the floor. When I got down to the floor, I realized that two of my girlfriends who were sitting at the table with me had been hit," Sallin recounted.
According to a report by the Family Research Council that was released last December, at least 420 hostile acts have been committed against churches in the United States in the past five years.