Manny Pacquiao Caught on Camera Changing the Life of Filipino Ice Cream Vendor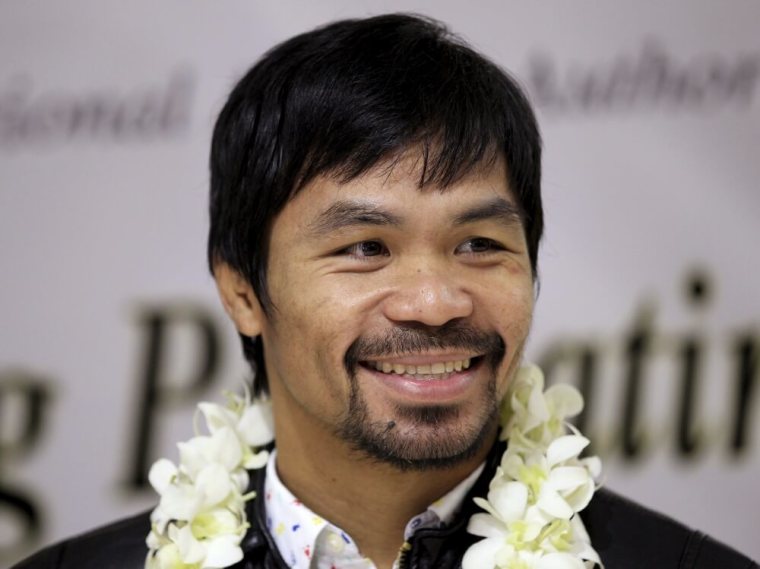 Well-known Christian athlete Manny Pacquiao, now a senator of the Philippines, was caught on camera changing a Filipino ice cream vendor's life.
Facebook user Jen Manilay recorded a moment when professional boxer Pacquiao met a local ice cream man and decided to help him with more than a few purchases of ice cream.
"Heartwarming afternoon today. Surely, Sen. Manny Pacquiao is such a good and humble man," Manilay wrote under her video post.
She explained that she was with Pacquiao recently during a sweltering hot day in the Philippines when they decided to get some ice cream from a local vendor. She bought 10 ice treats and handed the dessert to each team member, including the boxing champ.
Pacquiao called for the ice cream vendor and after some small talk, he was made aware that the man, Marciano, had recently suffered from a stroke. The professional boxer turned politician then handed him 3,000 Philippine pesos which is about 57 U.S. dollars to help cushion his monetary and children's educational needs.
Not satisfied with his love offering, Pacquiao felt compelled to give even more and then raised the gift to 30,000 pesos (about $570 in US dollars). The Christian athlete was so moved by Manilay's life that he even offered him a job, a house and a lot.
Pacquiao has made helping people in his native Philippines a priority, and previously told The Christian Post that they inspired him to become a politician.
"I want to provide opportunities for my fellow countrymen that will improve their situations. As a politician, I want to help create jobs so that I can bring them out of their poverty," Pacquiao said to CP. "I want to give them hope. Boxing has been my passion, but public service is my calling. I love my boxing, but I realize now that is not what my life is all about."
The 39-year-old grew up in poverty. He has shared publicly that his family was extremely poor during his childhood. He dropped out of high school at the age of 14 in order to support his family of seven.
Pacquiao is a former eight-division world champion with 58 wins in his career. He previously told The Christian Post that he fights for both God and country.
"I want to please the Lord, my family, and my fans with this fight," he told CP last April. "I want them to know I fought for God and my country, to bring them honor and glory."
The Southpaw is now a politician and reportedly serves in the Philippines military reserve with the rank of lieutenant colonel.