Mariah Carey Is 'Deep Into the Bible,' Says Ex-Husband Nick Cannon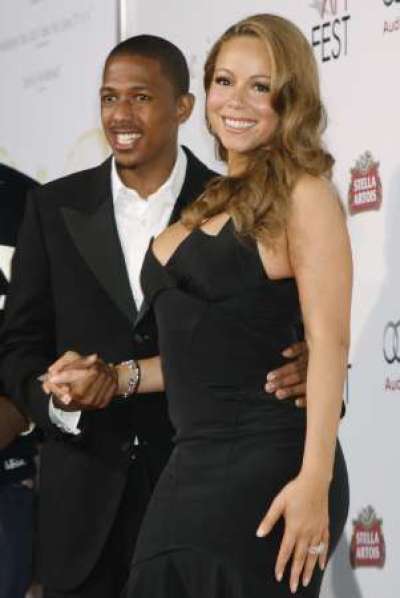 Nick Cannon has revealed that along with making him wait until they were married before they had sex, his ex-wife, Mariah Carey, is "deep into the Bible."
During an interview with the New York City-based "Breakfast Club" morning show on Thursday, Cannon was asked whether or not the international superstar made him wait until marriage to have sex. He responded by saying, "absolutely."
"We were both on the same page because I was in a place where I was being celibate at the time, and I think that's one of the ways that we bonded for the first time," Cannon told co-host Charlamagne tha god who insisted on hearing all of the details behind their decision to wait.
Carey never talked about her vow of abstinence until marriage, but Cannon has often shared their story in hopes that it might inspire other girls who look up to Carey.
"The first time we actually sat down and met it was on some spiritual stuff. We were praying and all that type of stuff and I was like, 'Woah, I didn't know Mariah had this side to her.'"
Cannon said Carey often joked during their six-year marriage that she would leave him for a billionaire, and now she's engaged to one.
Although the Grammy Award-winning singer often talks about romance and heartbreak in her music, Cannon says many don't really know the real Carey.
"A lot of people don't know, she's really a good girl and conservative when it comes to that and deep into the Bible. People just wouldn't think about that, so we had that connection," the successful television host said of his ex-wife.
Cannon said people often asked him, "How could you get married so a fast?"
He explained, "When you feel like you're on the same wavelength spiritually and you're trying to get to where you're trying to get to, those pheromones are jumping. You're like, Well, if we're not going to have sex until we get married then call the pastor."
The 36-year-old entrepreneur went on to say that as someone who grew up in the Church, he's seen many young men jump into marriage too quickly because they were waiting to have sex until their wedding day.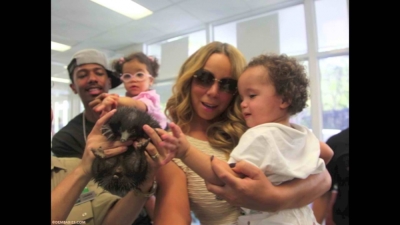 Cannon and Carey were divorced this year and have twin children together, Monroe Cannon and Moroccan Scott Cannon.
Even though Carey isn't a Christian singer, she occasionally features a gospel number on her extensive catalog of music. On her latest album Me. I Am Mariah...The Elusive Chanteuse, the singer showcases "Heavenly (No Ways Tired / Can't Give Up Now)" a passionate gospel number encouraging those listening to not give up. Carey can also be heard singing the Bible verse, "The Lord is close to the brokenhearted and saves those who are crushed in spirit," found in Psalm 34:18.
Carey has credited her faith with helping her recover from a breakdown after the failure of her 2002 album Glitter. It has been widely reported that after losing her record deal with Virgin Records, she was picked up by Rev. Clarence Keaton who helped her rebuild her life.
According to an article in American magazine Cosmo Girl, Carey said: "I do believe that I have been born again in a lot of ways. I think what I've changed are my priorities and my relationships with God."