Mariah Carey Increased Security After Nicki Minaj Feud
Mariah Carey has admitted that she upped her personal security following the contention with her "American Idol" associate Nicki Minaj.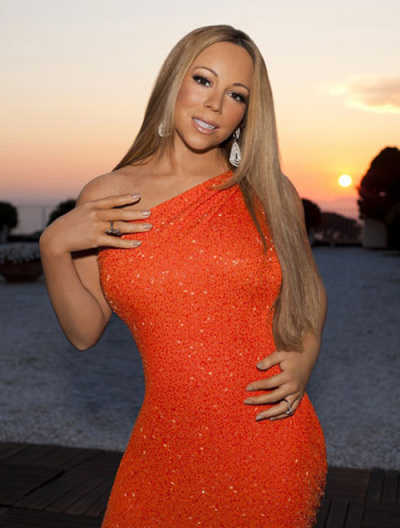 Both singers serve as judges on "American Idol" and were involved in a public and heated disagreement last year. Carey opened up about the situation while speaking to Barbara Walters on ABC News this week.
Although the singers have since made amends, Carey revealed that when the tension was at its worst, she felt unsafe.
"It felt like an unsafe work environment," recounted the Grammy Award-winner of the time in October when Minaj reportedly threatened to "shoot" Carey if she had a gun.
Furthermore, the 42-year-old said the alleged threatening atmosphere prompted her to increase security surrounding herself as well as her family- including husband Nick Cannon and their twin children.
The increase felt like "the appropriate thing to do," explained the singer.
"Sitting there on the road with two babies, I'm not going to take any chances," Carey added while speaking with Walters on ABC.
Cannon and Carey share 1-year-old twins Moroccan and Monroe.
Despite all of the commotion between Carey and Minaj, the "Emotions" singer hopes that "American Idol" will benefit.
"For all the drama, I hope it helps the show," said Carey. "I think it's a classic, classy show and it didn't need this."
"For me, ultimately, this is about the kids," the singer added of the reality series' contestants. "I've been blessed to live my dream more than half my life, so I want to help give that back to someone else."
Carey's full interview with Walters aired on ABC's "Nightline" on Monday.
Meanwhile, Minaj denied having threatened Carey, explaining: "Anytime anybody's reeling threats at somebody, you know, it's not appropriate. I'm a professional. I'm not used to that type of environment."
The new season of "American Idol" begins Jan. 16.
Nicki Minaj and Mariah Carey Fighting on American Idol (WARNING LANGUAGE)