Marianne Williamson announces 2024 presidential run, primary challenge to Biden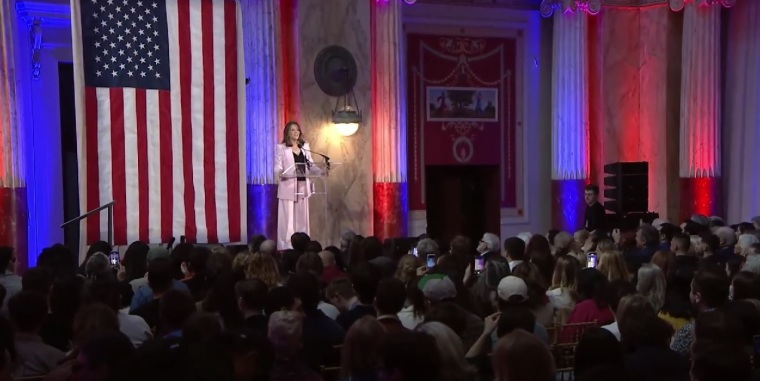 Best-selling author, Democrat political activist and spiritual advisor Marianne Williamson has announced her intentions to run for president in 2024, presenting a primary challenge to President Joe Biden.
At a rally held at the East Hall of Union Station in Washington, D.C., on Saturday, the 70-year-old Williamson, the author of 14 books and four New York Times bestsellers, officially announced her candidacy for the Democratic presidential nomination.
During her remarks, Williamson said she believes that the United States is "drowning in information and starving for understanding" and that "it is our turn now" to change the country for the better.
Williamson said that while Donald Trump losing the 2020 election prevented the U.S. from going "over the cliff," the country is nevertheless "still six inches away from it."
The candidate said that "the opponent is an economic mindset" that has existed over the past 50 years, which also goes by such terms as "crony capitalism," "neo-liberalism" and "free market capitalism."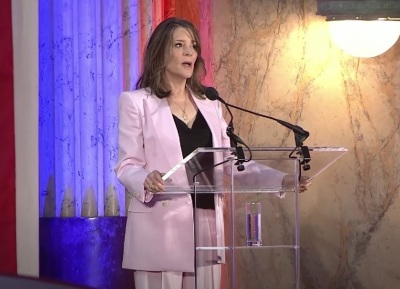 "It is neither real capitalism nor is it free market," Williamson insisted. "It is a socio-pathic economic system that in policy after policy after policy makes sure that those who already have will probably get more and those who do not have will have a hard time even surviving."
"This economic mindset now has its grip on this country. It has its tentacles in every aspect of our lives. It has its grip on this government. This government is now more than not a system of legalized bribery. And this system will not change itself."
Williamson ran for president in the 2020 Democratic primary, only to suspend her campaign before the first state-level primary due to lack of support in a crowded field.
In October 2019, Williamson answered several questions from The Christian Post regarding her views on a host of issues, including immigration reform, racism, religious freedom and abortion.
"As a Jew, I was raised with the belief that God has given us this instruction: 'tikkun olam,' or 'repair the world,'" Williamson told CP at the time.
"An ancient rabbinical teaching that has always guided my actions is this: 'You are not obligated to complete the task, but neither are you permitted to abandon it.' God would not just have us feel love; He would have us demonstrate love, and by doing so bring justice to all beings."
According to a poll from The Associated Press-NORC Center for Public Affairs Research released last month, only 37% of Democrats want Biden to run again in 2024.