Marissa Alexander Released After 3 Years in Prison, Wants to 'Move On' With Her Life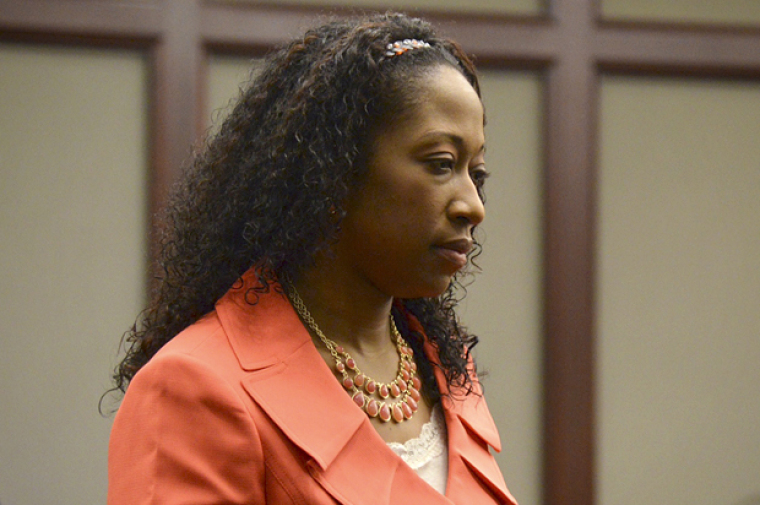 Marissa Alexander, the woman jailed in Florida after firing a warning shot at her abusive ex-husband, was released from jail on Tuesday after consenting to a plea deal.
Alexander, 34, was first sentenced to 20 years in prison after reportedly firing a shot in the direction of her abusive ex-husband during a 2010 argument. Two children were in the home, leading to her arrest. She faced another 60 years in prison after being charged with three counts of aggravated assault but reached a plea deal in Nov. which would allow her freedom after the three years she already served in prison.
Her case drew national attention, as her ex-husband was known for being violent, abusive, and had previously threatened Alexander's life. He had entered her home without permission, and Alexander fired the shot to scare him away, not to injure or harm him. Women's rights activists took up the cause and petitioned for her release.
"Today, after the sentence given by Judge Daniel, my family and I will be able to move on with our lives," Alexander said as she left the courthouse. "My hope is for the people who were involved in this case to be able to move on with their lives."
However, Alexander will immediately begin serving two years of house arrest while wearing an ankle monitor. She will be able to work, go to classes and church, and take her two children to school and medical appointments. In Florida, she has lost the right to vote and will be a convicted felon for the rest of her days.
Alexander was met by a group of supporters as she left the courthouse; many had traveled across the country to show their support and empathy for the single mother who they see as representative of domestic violence victims.
"Self-defense is not a crime. Marissa should not be doing time," a group chanted.