Mark Driscoll Answers: Top 3 Questions About Christian Dating, Living Together and Sex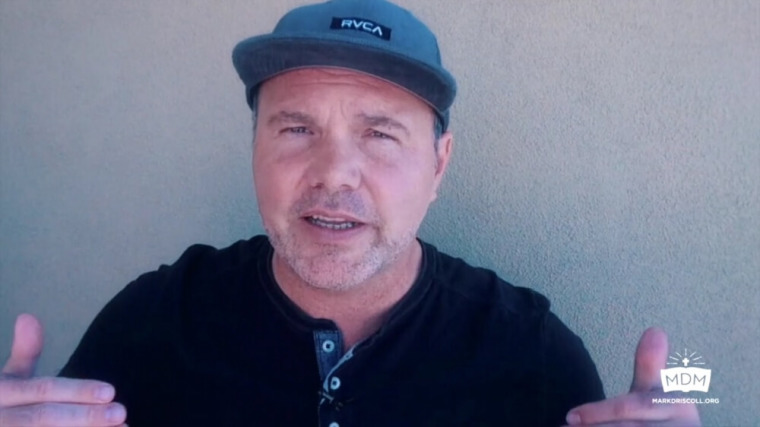 Pastor Mark Driscoll of Trinity Church in Scottsdale, Arizona, said that after receiving a "flood" of questions on the topic of Christian dating, intimacy and living together, he wanted to address the top three inquires in his weekly video response.
Driscoll said that in all cases, including the three questions he addressed, Christians need to seek God's will first above all other things.
1. Where is the physical boundary when dating?
The first question had to do with the "line" in dating, with readers asking where is the boundary that should not be crossed during a casual or serious dating relationship.
Driscoll first responded by asserting that the question is wrong, saying it should be more about when is the right time, rather than where is the line.
"Well, what's your heart's motive? If you're trying to get away with as much as you can, your aim might not be to glorify God. You must check your heart motive," Driscoll suggested.
He added that according to the Bible, there is not supposed to be any sort of consummation until after a man and a woman are in a marriage covenant.
"According to the Bible, it is less about where is the line, but more about when is the time," he reiterated.
Christian couples who are not yet married need to seek the counsel of parents, grandparents, pastors, and other close people whom they trust, he said.
Driscoll then shared a piece of advice that he heard from another pastor about the boundaries not be crossed, and related: "If the swimsuit covers it, you can't touch it."
2. Is it OK to live together or have sex before marriage?
Next he focused on what the Bible says about cohabitation. He pointed out that some Christian couples are "living together, sleeping together," but again insisted that the Bible is against it.
"The Bible doesn't look favorably to living together in a romantic relationship and doing things that married couples are allowed to do."
Driscoll noted that the majority of marriages today are proceeded by cohabitation, which he said is "not just tolerated, but celebrated" in today's society.
He suggested that couples who live together before they are married face "increased rates of divorce, depression, assault, and even murder."
The Trinity Church pastor argued that while some people think living together helps them prepare for marriage, the truth is that "statistically, it helps you prepare for divorce."
"Couples who tend to stick together and enjoy unity, they do not cohabitate, they do not practice fornication before marriage," he added.
"Do it God's way, because God's way is the best way."
3. How should older single Christians approach dating?
Lastly, he focused on older singles and how they approach dating, and pointed out that they would have already had a number of important life experiences, such as embarking on a career or buying a house, and so have more responsibility for themselves.
Driscoll pointed to the story of Ruth in the Bible as inspiration for older singles to wait for the right person.
"If you're an older single, I would encourage you to seek wise counsel. The second most important decision you make is who you marry, the first being who you worship," he continued.
The pastor emphasized that it is important to only "marry someone who loves the Lord," and not rush into a marriage otherwise.
Back in September, Driscoll also talked about whether non-virgins should marry virgins, and admitted that he was sexually active before he was married and became a Christian.
"I was sexually active before I met Grace, she was a Christian, and I was not," he said at the time.
Driscoll added that because of this, he and his wife to be "had to talk and walk through some things" before they decided to get married.