Mark Wahlberg: 'Nothing's More Important Than Faith, Family;' Rather Go to Church Than See Broadway Show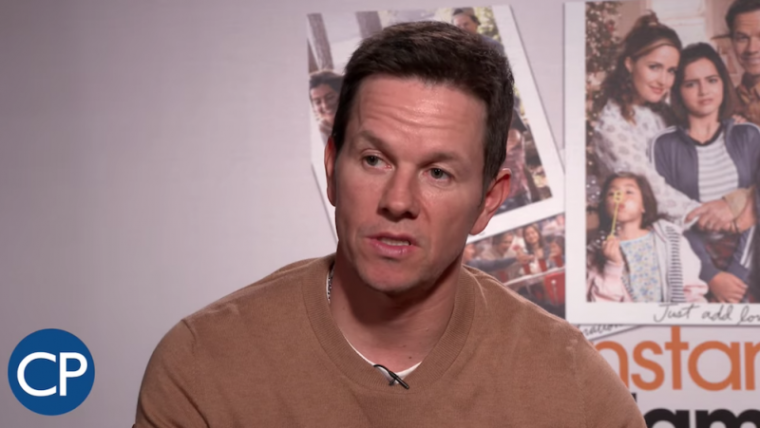 NEW YORK — Actor Mark Wahlberg says he'd rather go to church on a Saturday night than see a Broadway show, and likes to start and end each day by reflecting on his faith.
"That's what it's all about. You know, for me, it's just the way I love to start my day, finish my day," Wahlberg told The Christian Post, explaining why he decided to go to church instead of a musical during his most recent trip to the Big Apple. 
"I've been very blessed and very fortunate. And it's because of the focus that I put on my faith and on my family that have allowed me to accomplish so many things. Also, with the failure and disappointment and loss, life is not easy," he stressed. 
Wahlberg is promoting his upcoming film "Instant Family" which is about a couple who take in three foster children and overnight become parents to a troubled teen and her two siblings.
"Just like this movie, this couple brings in three beautiful kids. And there is this kind of honeymoon period. And then there's this very difficult time when reality sets in. But ultimately, they fall madly in love with each other. And they want to fight for these kids," Wahlberg said.
"There's nothing more important than faith and family."
"Instant Family" is marketed as a family friendly movie but features a lot of adult language and isn't a faith-based film. It does, however, pull on the heartstrings and viewers are shown the realities of what children in the foster system encounter and battle through every day.
When asked to share his thoughts on a line in "Instant Family" which says: "Things that matter are hard," Wahlberg reflected on the importance of not giving up during difficult times.
"Doing the work, it's rewarding; doing the right thing, it's rewarding. You always feel, even if things don't go the way you want, you feel good knowing you did everything you could to accomplish your goal no matter what that is," he said.
"It's when you don't give it your all and then you have this regret and this, 'What if?' kind of sort of thing going on. Things are difficult. It's so much better when it's earned. So for people to come together to work through hard times, all those things," he added.
Wahlberg regularly speaks openly about his faith. In a November 2017 interview, the Boston native said his faith and family inform his work now that he's older.
"Instant Family" hits theaters on Nov. 16 and was inspired by the real events from the life of writer/director Sean Anders. Along with Wahlberg it also stars Rose Byrne, Octavia Spencer, Tig Notaro and Margo Martindale.