Help! I Gave Up a Career to Be a Stay-At-Home Mom, Now I'm Depressed
"Mom Says/Dad Says," an exclusive Christian parental advice column by Gregory Slayton, former U.S. Ambassador to Bermuda and author of the best-selling book Be a Better Dad Today: Ten Tools Every Father Needs, and his wife, Marina Slayton, author of the new book Be The Best Mom You Can Be. The Slaytons have been featured on Fox and Friends, Focus on the Family Radio and numerous other media outlets. They donate 100% of their royalties from parenting books to fatherhood and family non-profits.
Senators John McCain and Joe Lieberman, Governors Jeb Bush and Sam Brownback and Pastors Tim Keller and Luis Palau, among others, have endorsed the Slaytons. In their exclusive series for The Christian Post, both Marina and Gregory will answer thoughtful Christian parents seeking to raise their children up in the goodness of the Gospel and the Glory of God. If you would like to have Marina and Gregory answer your questions, please contact them via momsaysdadsays@christianpost.com.
Mom's Question:
I just feel so bad about myself these days. I had a dynamic career that was fun and challenging. I decided with my husband to be a stay-at-home mom and it has been tough. The kids are still young, but I'm already wondering if I made the wrong decision.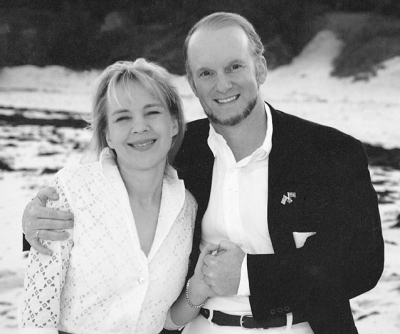 Mom Says:
For thousands of years motherhood has been seen as essential to humanity's survival. What is seen as essential by human society is highly valued. There is both social affirmation and the societal infrastructure to support the valuable. Women used to have strong identities as moms. They felt respected as moms and wives.
Very few women in prior generations questioned their identities as moms. While some today might see this as being the result of a sexually discriminating society, I believe such analysis is simplistic. Women knew that their calling was crucial to society's well-being. Therefore they knew they were valued as moms.
Because our culture today is only superficially respectful of our calling as moms, many of us do not feel as highly valued as we would like. In the absence of societal support it is too easy to feel that maybe motherhood isn't that important
But being a mom is a ministry, and moms have an extraordinary opportunity to mentor the coming generations. Not every mom is called to be a stay-at-home mom. I grapple with this in my book Be the Best Mom you Can Be. The book presents Biblically based guiding principles and wisdom for moms today. We truly are moms raising children in a broken generation. That is not easy. But it is critically important.
Our lives as moms need to be seen in the context of eternity. We have a vital ministry to our families that will have huge impact into the 3rd and 4th generations. How many secular jobs can claim that?
But we cannot do this on our own. Prayer, worship, study of the Word and being connected to a spiritual community is critical in a world that minimizes the importance of Motherhood, family and faith. Our Heavenly Father wants to be connected to you and for you to be connected to others. These connections to the eternal help us to recognize His love for us as His daughters and as moms, no matter what our society is trying to get us to believe.
Dad Says:
"Well done good and faithful servant!"
The Bible tells us that the Lord will greet us with this eternal blessing in Heaven if we are faithful in the ministry He has given us on earth. Think about that for a while. That is a game changer.
Dear Sister, thank you for sharing a very tough and very real dilemma. There is no doubt that our society doesn't value mom's or dad's as much as in days gone by. But that doesn't mean these roles are any less important.
Talk with your spouse about going back to work, maybe part time. For some that is a great answer. But no matter what, do not lose sight of the pre-eminent importance of your role as a mom.
As the saying goes "the hand that rocks the cradle rules the world." Raisng up the next generation of leaders, be they leaders in their own house or the White House, is super important.
We have a sacred and eternal calling as moms and dads. As the Bible encourages us: "Do not grow weary in doing good, for in due time you will reap ..."
Don't grow weary Mom. Our Heavenly Father sees you and knows you. He loves mom's and understands from His own experience the challenges of family.
He is for you, your family and your ministry to your husband and children. Because He understands that Motherhood is the most important job in the world.