Mars Hill Board Responds: Acts 29 Network Announced 'Divisive' Decision Without Directly Speaking to Mark Driscoll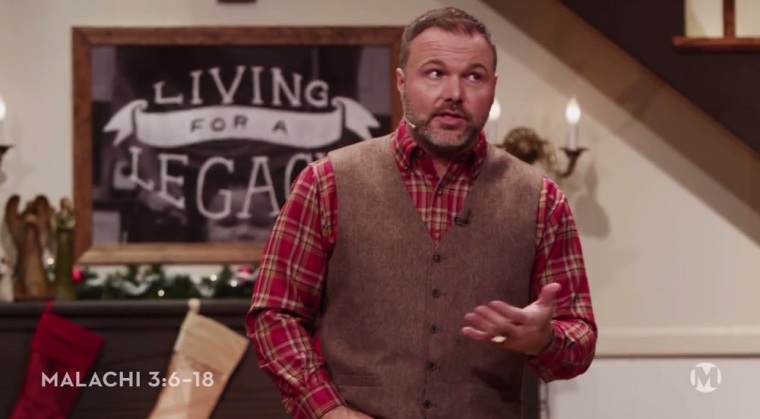 The Board of Advisors & Accountability of Mars Hill Church has responded to the Acts 29 church-planting network's "divisive" decision to dismiss Pastor Mark Driscoll and his megachurch from membership, complaining it was announced prior to speaking directly with the pastor or any of the board members.
"No one from Acts 29 contacted Larry Osborne of our board prior to this decision," reads a letter signed by Mars Hill BoAA chairman Michael Van Skaik and member Larry Osborne and sent to church members in response to the Acts 29 Network's announcement. "And perhaps most significantly, Pastor Mark was not personally contacted by the A29 board prior to receiving this announcement."
Despite apologies from Pastor Driscoll, the Acts 29 Network he founded more than a decade ago announced Friday they have dismissed him and his Seattle, Washington-based church from membership, citing complaints from other network pastors concerning the minister's divisive behavior. The pastor was also asked to remove himself from ministry.
"Be assured of this, the formal charges that were filed were serious, were taken seriously and were not dismissed by the board lightly," Van Skaik and Osborne respond. "There is clear evidence that the attitudes and behaviors attributed to Mark in the charges are not a part and have not been a part of Mark's life for some time now."
The Acts 29 Network said they were convinced that the nature of the accusations against Pastor Driscoll, "most of which have been confirmed by him," make it "untenable and unhelpful" to keep the pastor and his church in the network. "In taking this action, our prayer is that it will encourage the leadership of Mars Hill to respond in a distinctive and godly manner so that the name of Christ will not continue to be dishonoured," it said.
The Mars Hill BoAA says its decision "is final regarding these charges."
"Again, I am deeply saddened that the A29 board would make such a decisive and divisive conclusion without speaking directly to the board or Mark prior to their public announcement," the letter says.
The board urges church members not to become bitter or angry. "Continue to pray for all involved. Continue to love and lead the people God has brought to your churches. They need a pastor right now and God has given them you!"
According to a letter published on Warren Throckmorton's Patheos blog shown as addressed to "Mark," the Acts 29 board wrote: "Over the past three years, our board and network have been the recipients of countless shots and dozens of fires directly linked to you and what we consider ungodly and disqualifying behavior. We have both publicly and internally tried to support and give you the benefit of the doubt, even when multiple pastors in our network confirmed this behavior.
"In response, we leaned on the Mars Hill Board of Advisors & Accountability to take the lead in dealing with this matter. But we no longer believe the BoAA is able to execute the plan of reconciliation originally laid out. Ample time has been given for repentance, change, and restitution, with none forthcoming. We now have to take another course of action."
Driscoll's dismissal from the network came days after a group of former Mars Hill Church members held a protest outside of the megachurch last weekend. The disaffected members staged the protest to challenge Pastor Driscoll's claim in a videotaped statement that he would not be able to fully reconcile with members who were abruptly dismissed from or displeased with his ministry because "a lot of the people … remain anonymous." That apology was later followed by another statement of regret over strongly-worded and vulgar comments he made 14 years ago on the church's website.
Driscoll's 14-year-old comments, revealed under the name "William Wallace II" and posted in 2000, opened with the words, "We live in a completely pussified nation." Driscoll (as Wallace) condemned the majority of Christian men for being "Promise Keeping homoerotic worship loving mama's boy sensitive emasculated neutered exact male replica evangellyfish."
He added, "It all began with Adam, the first of the pussified nation, who kept his mouth shut and watched everything fall headlong down the slippery slide of hell/feminism when he shut his mouth and listened to his wife who thought Satan was a good theologian when he should have lead her and exercised his delegated authority as king of the planet.
"As a result, he was cursed for listening to his wife and every man since has been his pussified sit quietly by and watch a nation of men be raised by bitter penis envying burned feministed single mothers."
Driscoll ended his remarks by explaining that he expected many women to disagree with him, but "they like Eve should not speak on this matter."