Maryland Governor Commutes Final Death Sentences of Inmates, Says Execution 'Does Not Serve Public Good'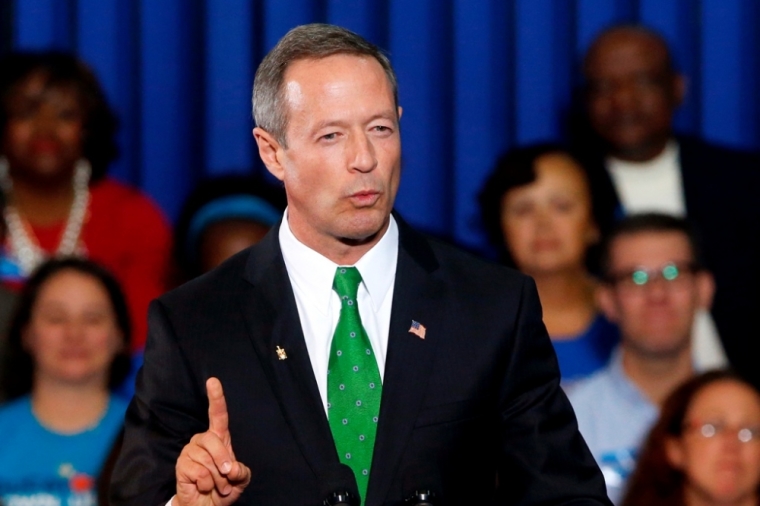 Outgoing Maryland Gov. Martin O'Malley commuted the death sentences of four prisoners, stating that the deaths would not serve the "good of the people."
O'Malley decided to commute the sentences of the final four prisoners on death row: Heath William Burch, Vernon Lee Evans Jr., Anthony Grandison Sr., and Jody Lee Miles. They'll remain at the North Branch Correctional Institution for the rest of their lives, as O'Malley repealed the death penalty throughout the state.
"The question at hand is whether any public good is served by allowing these essentially un-executable sentences to stand," O'Malley said in a statement. "In my judgment, leaving these death sentences in place does not serve the public good of the people of Maryland — present or future."
However, not everyone is pleased with O'Malley's decision. One person speaking out is Randy Piechowicz, a relative of one of the inmates' victims, who said his family "had been hopeful that one day the political climate would change and these sentences would be carried out and justice would be served. [The decision] is the bitter end to a most horrible family tragedy."
The death penalty has come under speculation after the botched procedures carried out in Oklahoma, where it took more than 45 minutes to execute Clayton Lockett. For a while, all executions were halted in order to examine the procedure in order to make it more humane. The state of Oklahoma has since made upgrades to its execution chamber and procedure, and a federal judge ruled on Dec. 22 that executions may continue in the state. The next one is scheduled for Jan. 15.
Maryland joins Alaska, Connecticut, Hawaii, Illinois, Iowa, Maine, Massachusetts, Michigan, Minnesota, New Jersey, New Mexico, New York, North Dakota, Rhode Island, Vermont, West Virginia and Wisconsin as one of the states that have abolished the death penalty.
And Maryland's governor-elect has said that he will not seek to overturn O'Malley's decision, which is said is "probably one of the most difficult decisions a governor may have to make."