Mastercard changes rules for credit card payments to porn sites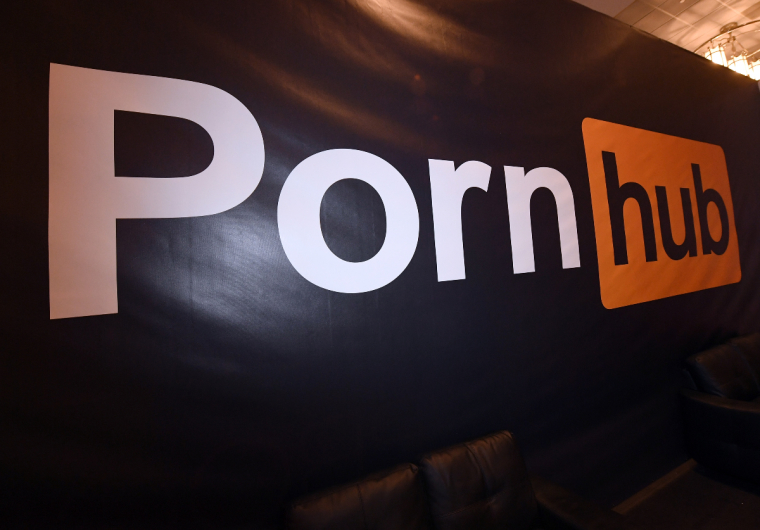 Mastercard is updating its requirements for banks that process payments for porn sites following growing condemnation of porn and social media sites that have profited off videos showing rape and illegal sexual content involving children. 
John Verdeschi, senior vice president of customer engagement and performance at Mastercard, announced Wednesday: " ... we're taking an even more active stance against the potential for unauthorized and illegal adult content. This starts by ensuring there are strong content control measures on sites where our products are accepted."
Verdeschi said that under the new rules, sellers of adult content must have "clear, unambiguous and documented consent" of the parties involved. 
He added: "The banks that connect merchants to our network will need to certify that the seller of adult content has effective controls in place to monitor, block and, where necessary, take down all illegal content."
While acknowledging that many Mastercard customers might be wondering why the company is just now taking such actions, Verdeschi said it's because with new technology, such as smartphones and Wi-Fi connections, "the ability to upload content to the internet has become easier than ever."
Additional Mastercard requirements include: Documented age and identity verification for all participants in and uploaders of the content; a review process is in place before content is published online; a complaint resolution process that addresses illegal or nonconsensual content within seven business days, and an appeals process for people depicted in content who request that the content be removed. 
The new changes come after the credit card company met with law enforcement agencies and other groups such as the National and International Centers for Missing and Exploited Children, Interpol and Europol.
"We're committed to doing everything in our power to ensure only lawful activity takes place on our network. In the process, we also hope to improve content controls to benefit people with the greatest need for these protections," Verdeschi said. 
The credit card company's move comes amid heightened scrutiny in both the United States and Canada of Pornhub, the largest pornography site in the world, and of its parent company, MindGeek. 
In a virtual U.S. congressional briefing last week, Michael Bowe, an attorney who has been investigating the porn giant, said the porn industry is an illegal activity that's occupied by people who are not responsible corporate actors. 
"This is not Apple. This is not IBM. It's not Microsoft. This is an industry which, for various reasons, grew up in illegality. The most obvious and mundane illegality is that the entire industry, this online porn industry, particularly Pornhub and MindGeek, the mack daddy of them all, built its empire on criminal copyright violations," he said. 
In late February, in a 12-page letter to the Canadian Parliament's Standing Committee on Access to Information, Privacy and Ethics, 104 survivors of sexual exploitation and 525 nongovernmental organizations from 65 nations called for a criminal investigation into MindGeek, which is headquartered in Montreal, Quebec.
Joining the group was the Washington-based National Center of Sexual Exploitation, whose Law Center filed a legal brief on Feb. 19 in support of an investigation into "how the nonconsensual content on MindGeek websites is violating international legal norms against slavery and torture."