Matt Chandler Says Pastors Who Address Racism Outside of Biblical Framework 'Sabotage' Chance of Change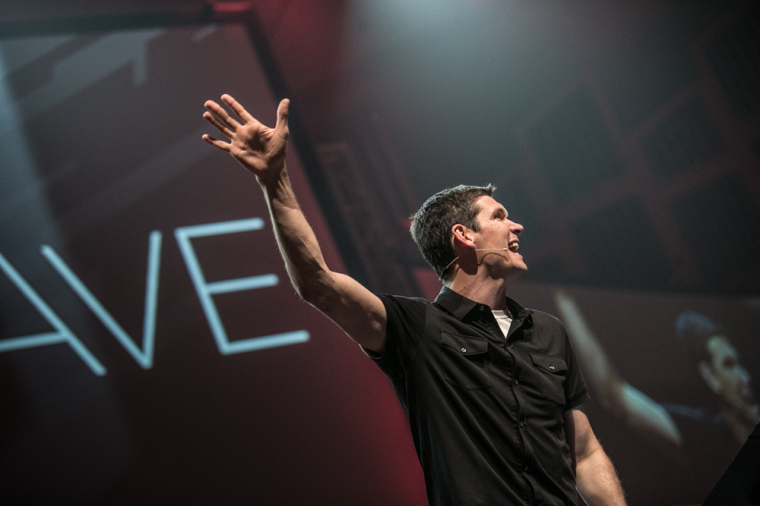 Matt Chandler, pastor of The Village Church in Highland Village, Texas, said that pastors who fail to address the issue of racial injustice within the framework of the Gospel ultimately "sabotage" any chance for true change.
"What we see happening historically is when the Church starts to focus on social issues outside of the atoning work of Jesus Christ, then what happens is, the Church will start to cut away what they see as the hindrances of people getting on board with the social movement," Chandler told Relevant Magazine in a recent interview.
"So if the atoning work of Jesus Christ is an offense to accomplish racial harmony, then let's get rid of the atoning work of Jesus Christ and simply make Jesus's platform one of social embetterment, and that has happened on repeat," he continued. "Monsters have come through this door before and ultimately sabotaged the hope of those that got involved in these movements. I think that by keeping the social aspects tied to the Gospel and to the atoning work of Jesus Christ, we've gotten the best bet at actually seeing movement in these movements."
The pastor, who previously revealed he's labeled a "liberal" or "Marxist" whenever he addresses racial issues from the pulpit, said that far too many Christians today are "ignorant" of biblical doctrines and Christian history.
He explained: "I think the reason why the accusation of being a 'liberal' happens around social issues in particular is really rooted in Christian history. And because people tend to want to be atheological in 2018, they want to take the posture that doctrine divides rather than unifies. And because we tend to be ignorant of Christian history, these things surprise us."
"By showing that, I'm not a liberal, I'm tying these things to the teachings of Jesus Christ, I'm tying it to the finished work of Christ on the cross, I think we've got the best chance to actually move the ball forward in our day and age."
Chandler warned that when churches ignore sound doctrines to tackle social issues, "it doesn't go anywhere; it certainly doesn't live past the movement itself."
"But if these things truly are rooted in the Gospel, like I would want to argue they are, then man, we've got a real shot at letting the Gospel accomplish what the Gospel was meant to accomplish ... the breaking down of these walls of hostility," he said, pointing to the multiethnic Antioch Church described in Acts 13.
"I think the hostility you're seeing is because historically, when these issues have been addressed, they've been addressed outside the framework of the Gospel and have been instead made the Gospel itself, and that creates a ton of problems," he said.
Chandler added that the first step the Church must take in addressing racism is to simply talk about it.
"I think we address it by addressing it," he said. "We have got to say something here. And once you say something ... things start coming into the light that maybe were hidden, and some of that is ignorance or misunderstanding, and now we have the opportunity to address it because it's in the light. Some of it is blatant sinfulness that needs to be called sin, and you get the opportunity to call people to repent of what would clearly be defined as sin in the Bible."
Earlier this month, Chandler delivered a message at the "MLK50: Gospel Reflections From the Mountaintop" conference in Memphis, Tennessee. Arguing that the miseducation of whites on black America is one reason behind enduring discrimination, Chandler urged white pastors to talk to their congregations about these issues to help bridge the divide.
"White pastors, you have got to say something," he said. "I know what I'm asking. I am not going to be fired for saying these things. I'm not. You might be."
Unless white pastors take a stand, he warned, racial reconciliation will never take place.
"There is no way forward if white pulpits won't talk," heh said. "King said rightly in the end that 'we will remember not the words of our enemies but the silence of our friends.'"