Matt Graves Fought Two Alligators in Attempt to Save 2-Y-O Son Drowned at Disney Resort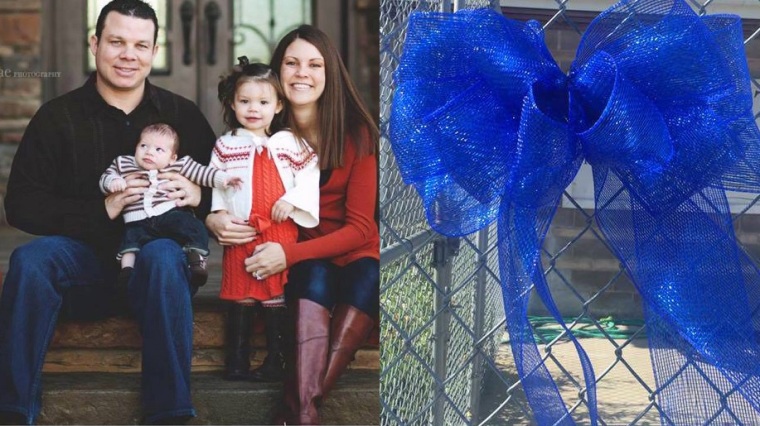 Matt Graves, the father of 2-year-old Lane Graves who was snatched and drowned by an alligator while on a family vacation at Disney's Grand Floridian Resort & Spa in Orlando last month, says he fought with two gators in his unsuccessful attempt to save his son.
Graves told Capt. Tom Wellons of the Reedy Creek Fire Department that as he tried to rescue his son from the clutches of an alligator June 15, another gator jumped from the water and attacked him, according to Orlando Sentinel.
Graves received injuries and had lacerations from the gator's teeth, but he "refused to leave" the area, said Wellons, who eventually managed to persuade Graves to get stitches and antibiotics.
"This incredibly sweet couple insisted on showing us pictures of their happy son," as they were on their way to the hospital to get medical treatment, Wellons said. "[The] mom kept referring to him as her 'happy boy,'" he recalled, and added that Graves also spoke about "the horror that he experienced" as his son was being pulled into the water and "how another gator attacked him as he fought for his son."
Matt and his wife, Melissa, had a private funeral followed by the burial at St. Patrick's Catholic Church in Elkhorn, Nebraska on June 21.
Announcing the funeral of their son, the couple said in an earlier statement: "Melissa and I again want to express our gratitude to our family, friends and community for the love and support we continue to receive. We are appreciative of the news media professionals who have demonstrated integrity by allowing us much needed privacy… Today we will say goodbye to Lane but we do so, comforted by so many friends and strangers who share in our loss and who have shown us profound compassion."
Matt and Melissa also announced the launch of the Lane Thomas Foundation in honor of their son. "After the tragic loss of our beloved 2-year-old son, Lane Thomas, we have created the Lane Thomas Foundation to honor his memory. Losing Lane has broken our hearts in the worst possible way. While there is no way to mend our hearts, we can do good work in his honor," they said.
Divers found Lane's remains on the afternoon of June 16 near the area of the lake where he was attacked the previous night. His body was recovered about two hours later, Orange County Sheriff Jerry Demings.
Five alligators were killed in the 16-hour search operation for the toddler. His body was discovered intact about 15 yards from the shore, six feet underwater.
An autopsy conducted on Lane revealed he died "as a result of drowning and traumatic injuries."
Infogroup in Omaha where Matt Graves works as an account executive released a statement in support of the grieving family to local news station KMTV. "Matt Graves is a leader of our Omaha Infogroup office as well as our chief data officer. He is a dear friend of mine and an integral member of the Infogroup family, and I am absolutely stunned and heartbroken to learn of his family's unspeakable loss."
Local politicians including Republican Gov. Pete Ricketts of Nebraska also sent condolences to the family. "Our hearts are breaking for the Graves family in Orlando. You have our thoughts, prayers, and all of our support during this time," wrote Ricketts on Twitter.