'Working against us': Matt Walsh suggests boycott of Fox News over LGBT policies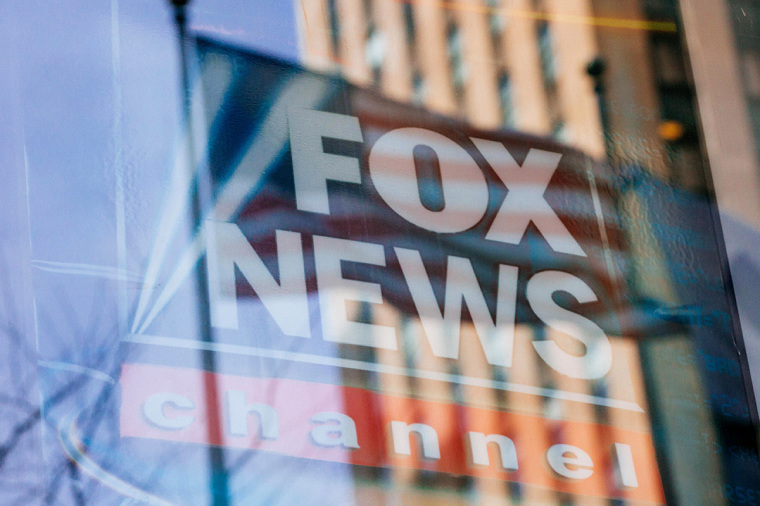 Popular conservative commentator Matt Walsh is suggesting a boycott of Fox News after a report revealed that the news organization allows trans-identified staff to use restrooms that match their chosen gender identity instead of their biological sex.
In a video posted to Twitter on Tuesday, Walsh addressed a Daily Signal report published Monday that found Fox News allows employees to enter opposite-sex bathrooms and requires staff to respect workers' "preferred pronouns." 
"Fox pretends to object to the invasion of women's spaces by men, but its own policies tell a very different story," Walsh noted in the video excerpt from his Daily Wire talk show "The Matt Walsh Show."
After explaining how "the employee handbook grants employees at Fox News the right to use whatever bathroom aligns with their 'gender identity' and it guarantees that they'll be addressed according to their 'preferred pronouns,'" Walsh read directly from the handbook as it was quoted by the Daily Signal.
"Employees who are transitioning their gender have the right to be open about their transition if they so choose, and to work in an environment free of harassment, discrimination, or retaliation, and without fear of consequences or transphobia for living openly," the handbook states.
Walsh cited the company's policies as evidence that "there is absolutely no difference between Fox and any of the woke corporations that it pretends to criticize." 
He also noted that Fox News has "made the editorial decision to refer to trans-identified males as 'she' and trans-identified females as 'he.'"
Walsh lamented that "even in articles and in commentary ostensibly critical of men who invade women's spaces, still, its journalists and commentators refer to those men as women, thereby kneecapping their own argument."  
He insisted that Fox News' policies should come as no surprise in light of the "infamous puff piece" profiling a trans-identified teenager that it aired during Dana Perino's show last year.
The profile piece outraged Fox viewers for its praise of parents who started transitioning their daughter to identify as a boy at age 5. 
Walsh also detailed how Fox News "blacklisted" him due to his "frank condemnation of trans ideology" before contending that the cable channel had lost its ability to claim itself as a member of the American political right.
"By embracing gender ideology, not just embracing it but promoting it, enforcing it, banning from the airwaves anyone who seriously opposes it, Fox News has staked out a position that is as far to the left as you can get," Walsh said. 
Referring to the backlash beer brand Bud Light received for partnering with trans-identified influencer Dylan Mulvaney, Walsh concluded that "Fox's betrayal" was "far worse than Bud Light's" because the news company is "pretending to be something that it isn't."
"Bud Light never pretended to be anything but piss water. That's what it always was. That's what it will remain," he continued. "Fox pretends to have much higher pretensions, yet what it actually produces is something quite similar to Bud Light: something watered down and empty and foul and yet for its consumers, apparently strangely intoxicating."
He proceeded to ask, "What should Fox News get?" suggesting at the end of his monologue that the network was "working against us, not for us," adding that it was "time to realize whose team they're on and treat them like it."
Walsh urged frequent Fox News guests to speak out against the company's embrace of LGBT ideology even if doing so leads to retaliation from the influential media empire.
"If you have anything interesting to say, you can more than make up for it by going around the cable news gatekeepers and speaking directly to a much larger, and not to mention younger, audience," he assured them. 
The Daily Signal's description of the Fox News handbook outlined the presence of a glossary featuring a "slew of LGBTQ terms, including cisgender, gender expression, gender-fluid, gender identity, gender non-conforming, gender transition, LGBTQ, non-binary, and transgender."
Fox Corporation, the parent company of Fox News, touted its designation of "Best Place to Work for LGBTQ+ Equality" by the LGBT advocacy organization Human Rights Campaign in January 2022. 
Both Walsh and The Daily Signal identified compliance with New York City Human Rights Law as a possible justification for the company policies. The law requires that trans-identified employees "be permitted to use single-gender facilities, such as restrooms or locker rooms, and to participate in single-gender programs, that most closely align with their gender, regardless of their gender expression, sex assigned at birth, anatomy, medical history, or the sex or gender indicated on their identification."
Additionally, the law declares that "refusal to use a transgender employee's name, pronouns, or title may constitute unlawful gender-based harassment."
Walsh, however, pushed back on the idea that Fox News' policies are the result of city and state law, arguing that the news company's "advocacy for trans ideology goes far, far beyond anything that is required by law."