Matthew McConaughey, Nick Foles Church Connection Revealed on Jimmy Kimmel Live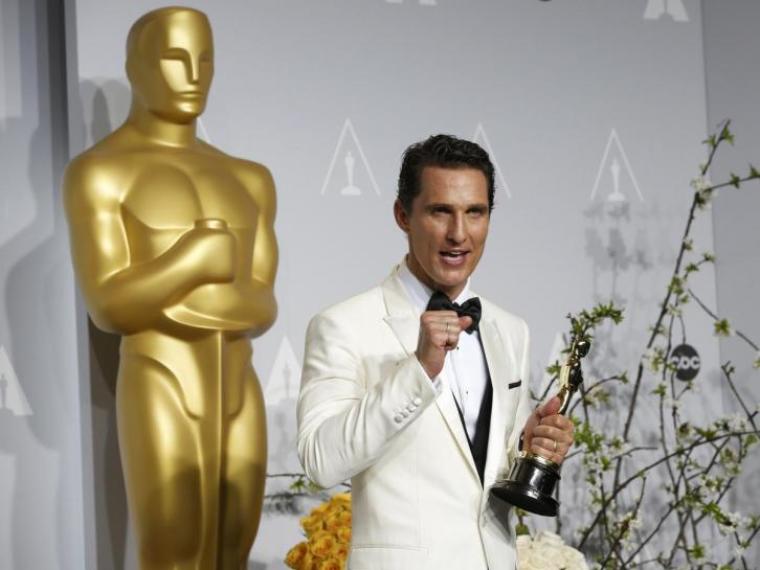 During a recent appearance on Jimmy Kimmel Live, Super Bowl Champion Nick Foles revealed that he and actor Matthew McConaughey have a church connection.
Kimmel pointed out that along with being named the MVP of the 2018 Super Bowl, Foles also received another honor from the local Texas newspaper. Popular actor, McConaughey took out a full page ad featuring a special message for Foles.
"From one local to another, Congratulations Nick Foles. Just keep livin - Matthew McConaughey," the Austin, TX American-Statesman ad read.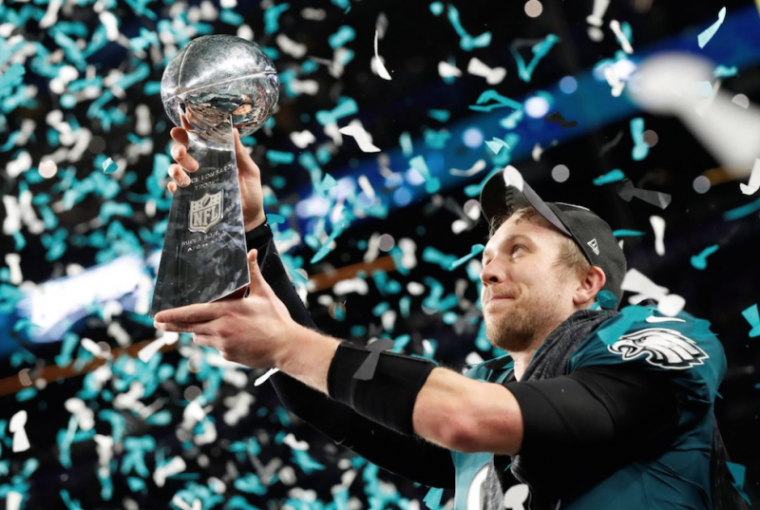 When asked what his connection with the actor was, the Philadelphia Eagles quarterback said, "You know, Matthew goes to church where my family goes, and I actually met him once when I was coming out for the draft. Obviously, I'm a huge fan of all his work, everything he's ever done."
Both McConaughey and Foles are often outspoken about their faith in public.
McConaughey told Esquire in 2016 that the aforementioned church the fellas bonded over is Riverbend Church in Austin.
Last year, the 48-year-old entertainer admitted that he and his wife Camila Alves chose a name from the Bible for their most recent son, Levi.
"Levi's another name for Matthew in the Bible," McConaughey told "Good Morning America" host Michael Strahan. "We had talked about possibly Matthew, Jr. if he was a boy. And my favorite [verse] in the Bible is Matthew 6:22."
The Eagles quarterback likewise credited his faith after the Super Bowl LII game victory. Foles wept tears of joy when discussing the team's victory, holding onto his daughter, Lily.
"All glory to God. Lily really likes this mic. She has no idea," the MVP said.
At a news conference which took place a few days before the game, Foles also revealed that at the end of his football career, he plans to become a pastor.
Kimmel, however, pointed out that Foles and McConaughey do disagree on one thing: the actor is a fan of the NFL team from Washington, D.C.
"He has to deal with that," Foles joked. "I can't save him there. But I also know we're both Texan, and those roots go deep."