Max Lucado Says He Spoke Against Donald Trump to Protect the Reputation of Jesus Christ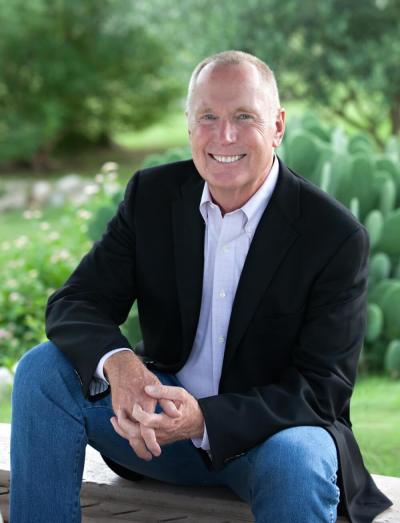 Pastor Max Lucado, a best-selling author and minister at Oak Hills Church in San Antonio, Texas, explained that he is speaking out against Donald Trump, because he believes the Republican presidential candidate is giving Christians a bad name.
"My concern is that somebody would make a decision against Christianity because of Mr. Trump's behavior. And that's my high concern here. And to that person I would say, the way he speaks about people is not the way our master, our savior has taught us to speak, it's not the way our scriptures urge us to speak," Lucado explained in an interviewed published in NPR on Sunday.
"The Bible urges us to be respectful to all people, especially people with whom we have disagreements, to never libel people, to never label people," he continued.
"Now this is a huge deal in scripture, and so I would encourage that person, and the reason I've gone so verbal and vocal with this is because I'm protective of the reputation of Christ and the church, and I would ask that person not to interpret the Christian faith through the words of Mr. Trump."
Lucado noted that Trump, the current Republican frontrunner who has scored a string of victories in the Republican primaries and caucuses so far, has belittled women and people with disabilities on a number of occasions, but at the same time continues to call himself a Christian.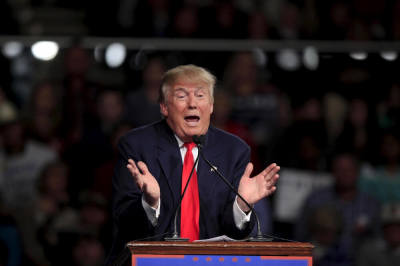 "If President [Barack] Obama had used the language and spoken with the same disrespect that Trump has, and identified himself with a Christian, there is no doubt in my mind that I would've expressed the same concern," Lucado noted.
Lucado, who is also a Christian Post guest contributor, has written a number of articles in the past couple of weeks reflecting on similar concerns, noting that he almost never speaks out on political candidates, but Trump has crossed the line with several controversies he has caused.
"If the candidate is not a Christian, then I have no right to speak," the pastor said in another piece last week.
"But if the candidate does what Trump has done, wave a Bible and attempt to quote from it, then we, his fellow Christians need to call him to at least a modicum of Christian behavior, right?"
In his NPR interview, Lucado repeated that he felt compelled to speak out because of the way Trump is portraying himself as a Christian.
"I was deeply troubled ... that here's a man who holds up a Bible one day, and calls a lady 'bimbo' the next. Here's a man who calls himself a Christian and yet just had the audacity to make fun of a lady's menstrual cycle," he continued.
"He didn't just do this on occasion, but repeatedly, unrepentantly. Somebody sent me a list of 64 people he's called loser. Just this week it's continued."
Trump, who says he is Presbyterian, has insisted that he has a "great relationship" both with God and with evangelical voters, arguing that people would be surprised at the kind of life he actually lives.
Back in June 2015, the billionaire businessman even insisted that if he wins the presidency, he would be "the greatest representative of the Christians that they've had in a long time."
The increasing hostilities in the presidential race have also been condemned by other evangelical preachers, such as the Rev. Franklin Graham.
Though he didn't name names, Graham said last week that the "insults, back-stabbing, dirty tricks" among presidential candidates have hit a new low.
"I call on the candidates to drop the childish bickering and get back to the issues that can change America for the good, for the sake of our children and grandchildren. Otherwise America is ultimately the loser. It's obvious that this country is in trouble — spiritually, morally, and politically," Graham pleaded.