Max Lucado 'Not at Peace' Over Donald Trump, but Trusts God Can Use Any Ruler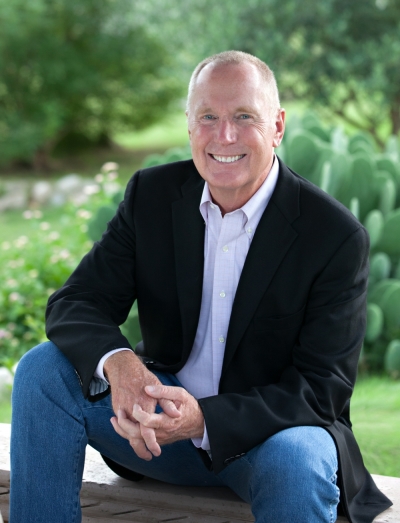 Christian author Max Lucado has said that he is still not at peace with a number of the controversial things President-elect Donald Trump said during his campaign, but is trusting that God can use any ruler for His purpose.
"I don't know how to interpret them. I've got many, many good friends who found it very easy to look past that and to say, 'Yeah, that just doesn't bother me.' I wish I could say that. I don't know how to interpret that. I'm not accustomed to seeing that in that high profile of a leader," Lucado told The Tennessean in an interview when asked about Trump's controversies.
"I can't say that he's said or done anything that causes me to come to peace with that. I feel like I did what I was supposed to do, and I've prayed and the whole country has voted. So I think it's time for us to pray and to give him every opportunity to succeed," he added.
While he didn't point out in the latest interview which controversies from Trump he had in mind, Lucado wrote in an Op-ed for The Christian Post back in February that although he doesn't know the billionaire businessman, he has been "chagrined at his antics."
"He ridiculed a war hero. He made mockery of a reporter's menstrual cycle. He made fun of a disabled reporter. He referred to the former first lady, Barbara Bush as 'mommy,' and belittled Jeb Bush for bringing her on the campaign trail. He routinely calls people 'stupid,' 'loser,' and 'dummy.' These were not off-line, backstage, overheard, not-to-be-repeated comments. They were publicly and intentionally tweeted, recorded, and presented," Lucado wrote at the time.
Trump's tone has been defended by others, such as Southern Baptist megachurch pastor Robert Jeffress, who in October said that he is looking for the "meanest, toughest" leader when it comes to America standing up to the Islamic State terror group and other threats.
"When I'm looking for a leader who's going to fight ISIS and keep this nation secure, I don't want some meek and mild leader or somebody who's going to turn the other cheek. I've said I want the meanest, toughest SOB I can find to protect this nation," Jeffress said at the time.
"And so that's why Trump's tone doesn't bother me. But having said that, I do agree with Max Lucado. There needs to be unity, especially in the body of Christ."
Lucado told The Tennessean that he continues praying for Trump, and that he trusts God can use any ruler according to His will.
"I'm prayerful. I think that's where I am right now. I'm not anxious. I'm not troubled. I'm peaceful. If I'm troubled about anything it's the kind of fragile nature of our society. We're really at odds with each other, but I'm hopeful that with time that this will settle down and we'll be more and more at peace," he said.
Lucado, who is promoting his latest Christmas book Because of Bethlehem: Love is Born, Hope is Here, revealed that he admires many of the people who are expected to be part of Trump's incoming White House administration.
"I've never met Vice President-elect Mike Pence. I can't speak from personal history, but boy, he sure is an impressive guy. The more quality, capable men and women of character he can put on his team the better," he continued.
"I've seen that as a common theme among good leaders, whether in a company or a church. You try to hire somebody who's more qualified than you are and set them free to do their job, and I think that's a good rule of thumb for leadership."