Max Lucado on returning to the true meaning of Christmas, pastoral burnout and a health update (exclusive)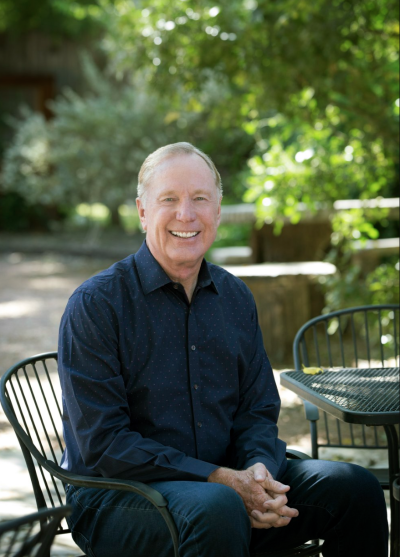 As the world grapples with unprecedented challenges, pastor and bestselling author Max Lucado is calling for a return to the foundational truths of the Christmas season, urging believers and the broader community to rediscover the peace and resilience found in the story of Jesus Christ's birth.
"This year has been tough," Lucado, leader of ​​Oak Hills Church in San Antonio, Texas, told The Christian Post.
"We've got the war in Ukraine, and now we've got Israel and Gaza, which has just turned into such a complicated and horrible bloodbath. And then coming out of COVID and now heading into an election year, we need a good Christmas. We need to refocus on Christ, on what He did, and realize that He was born in the midst of chaos, so He can come through the chaos of our world and be born anew."
The pastor emphasized that the circumstances surrounding the birth of Jesus Christ mirror many of the hardships people face today, from displacement to financial struggles.
He drew comparisons between the inconveniences faced by Joseph and Mary on their journey to Bethlehem and those encountered by individuals today, underscoring the difficulties of traveling and the burden of taxation that the couple bore.
"Every element of the first Christmas can be found in this Christmas," he said. "Joseph and Mary were terribly inconvenienced. The whole reason they were in Bethlehem was to pay a tax. Who wants to travel, and then who wants to pay a tax, nine months pregnant when you're heavy with child?"
Highlighting the atrocities committed by King Herod upon hearing of the birth of Jesus, Lucado noted the similarity to current news dominated by the actions of oligarchs and terrorists. The initial Christmas, he pointed out, was marked by bloodshed and turmoil, contrasting sharply with the often idyllic depictions of the holiday.
"We're living in a day of oligarchs and terrorists. They're on the news every day. Well, Herod was all of that. He heard about the baby Jesus, the King being born, and he set out to kill him. The result was a bloodbath," he said.
"It's wonderful to think about Christmas as presents under the tree or Hallmark movie channel, but the truth is, Christmas, for many people, is just the opposite of that. And that's why we need to retell the real story of Christmas. It was, Jesus was born in a time of global upheaval and personal challenge. And for people who find themselves facing the same, they'll find a friend in the story of Jesus."
Just ahead of Christmas, Fathom Events and K-LOVE On Demand is bringing a Christmas concert event, "Max Lucado's Because of Bethlehem," to theaters nationwide. The event, which Lucado described as a Christmas Eve concert with a twist, features a star-studded lineup with artists like Matt Maher, CeCe Winans, Matthew West and Evan Craft, set to perform in a grand Nashville theater. 
This limited three-night theatrical event scheduled for Dec. 5, 6 and 7, is based on Lucado's bestselling book, Because of Bethlehem: Love is Born, Hope is Here. The event will include teachings from the Bible, music, and interactive elements with a live audience. 
"I hope people will take advantage of this as an opportunity to either kickstart or amplify their Christmas experience because we all need a lot of Christmas this Christmas. It has not been an easy year. And I'm hoping that this theater event will encourage people," Lucado said.  "It's a wonderful family event. I think it'll serve an important purpose in helping us."
In a society consumed with commercialism, especially around the holiday season, Lucado emphasized the importance of storytelling in preserving the true meaning of the holiday. He encouraged parents to use various methods, from church services to this theatrical event, to impart the essence of Christmas to their children.
"As a parent, I just want to use everything I can — church services, candlelight services, songs in the car — to help them see the real meaning of Christmas," he said. "There needs to be some discipline exercised by parents in limiting the number of gifts … I'm not a Grinch, I'm not a Scrooge, I'm all for giving kids presents, but the challenge is not letting the presents under the tree eclipse the presence of Jesus."