Mayor Threatens to Punish Church for Giving Sanctuary to Immigrant Mom Facing Deportation
Mayor Threatens to Punish Church for Giving Sanctuary to Immigrant Mom Facing Deportation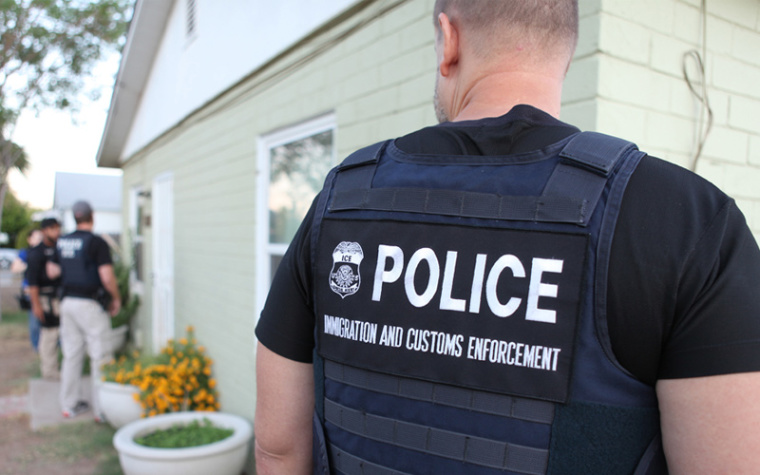 The mayor of Springfield, Massachusetts is trying to punish a church for providing shelter to an immigrant mother of American citizens facing deportation back to Peru.
Springfield Mayor Domenic Sarno, a Democrat, has reportedly ordered city employees to examine whether South Congregational Church has violated local housing regulations by providing the Peruvian mother and her two kids with shelter even though Sarno has asserted a number of times that the town is not a "sanctuary city."
The woman, identified only by the name Gisella, first took shelter in the United Church of Christ congregation on Monday, just one day before she was to board a plane and return home to the country she left over 17 years ago.
The church and the partnering organization that is overseeing the situation, Pioneer Valley Project, explained in a press conference that Gisella married an American citizen in 2005 and has kids ages four and 10.
Pioneer Valley Project director Tara Parrish said that there is a "path for her to be adjusted" since she is married to and the mother of American citizens. The church has vowed to let the family take shelter there until the situation can be worked out.
However, Sarno has asserted that the church has opened up its building to the family "in defiance of the of the edict that we are not a sanctuary city."
"Please re-inspect the property in question for illegal housing aspects," an email sent this week from Sarno to city officials explains, according to News22. "Also, please start the review process to strip them of their tax exemption status."
According to Sarno, the church is "not a proper facility to house families."
"They enjoy non-taxable status as a house of worship," he told the local news station. "They are not a house of worship anymore."
Rev. Tom Gerstenlauer did not return a phone call from The Christian Post before press time. However, he told News 22 that he believes that the mayor is trying to bully his church.
"It feels to me like bullying," he argued. "It feels to me like an active campaign to pressure South Congregational Church to do things that are unfaithful."
The church first declared last year that it would provide sanctuary to families that fear they could be separated because of federal deportation enforcement.
Even then, the church received pushback from the city government.
Last June, Building Commissioner Steve Desilets sent a letter to Gerstenlauer outlining steps that the church would have to take in order to meet code requirements for sheltering people.
Among the many requirements would be winning approval for a special permit from the city council.
Speaking with reporters on Tuesday, Sarno asserted that "rules and laws and regulations have been broken" and he "can't tolerate it."
"I just go back to legal immigration," he said. "I hear from a lot of immigrants who have legally come here and become American citizens.They will say to me, 'We did everything we were supposed to do [under federal law].'"
Sarno's stance has drawn the ire of city councilman Adam Gomez, who refers to Sarno as "Mayor Trump."
"(Sarno) uses federal law as a reason for his callous rhetoric, yet the council just spent two hours with his administration ironing out details for recreational marijuana establishments that run afoul of federal law," Gomez was quoted as saying by The Republican on Tuesday.
"Instead of sending code enforcement into this church, maybe he should direct them to the hundreds of other dilapidated structures and unsafe housing caused by absentee landlords in our city," Gomez added. "Our city has more serious issues than to further separate families and hurt places of worship. I wish he attacked those issues with the same energy and vigor."